Non-Traditional Event Venues-Experiences that Move Mindset
So many business events are held in the traditional settings of hotel ballrooms and convention centers. These venues deliver value in many ways – adjacency to other activities, flexibility as a blank canvas for design purposes, and technical capability. That said, there is more to consider as it relates to venues for business events.
A recent survey by EventMB identified that 47% of event planners believe that the venue influences whether or not someone attends an event. So, why not offer something unexpected?  
Every market offers many interesting venues for your events. With a bit of creativity, you can make your event standout through a non-traditional venue to hold your business event.  It may be time to discover what's out there.
We asked our PRA Event Producers to share a few of their favorite event venues. From dude ranches and space shuttles to breathtaking waterfront or skyline venues, below are a few of their top picks.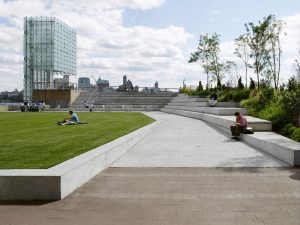 1. The Elevated Acre (New York) – One of the first ways to make a meeting memorable is to hold it outdoors. The Elevated Acre combines the fresh air and open spaces of a public park with the privacy of a hotel ballroom. An acre of landscaped garden and lawn, it's located on the roof of 55 Water Street, a high rise building in the Financial District. It includes views of the Brooklyn Bridge, New York Harbor, and more. Capacity: 600 guests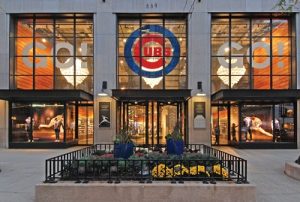 2. Nike Store on Michigan Avenue (Chicago) – The Nike flagship store on Michigan Avenue is more than a retail experience. It delivers a total event immersion. Host an in-store VIP experience for guests to mix personal fitness and out of the box networking. Dedicated Nike experts help attendees test out products, purchase gear, or showcase the various venue spaces. Enhance the experience with local professional athletes on site, or live workout classes to amplify the energy level of your team. Capacity: 1,000 guests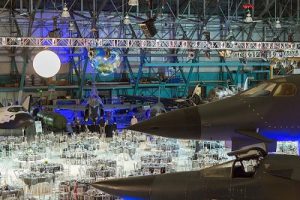 3. Wings Over the Rockies (Denver) – Located at the former Lowry Air Force Base, Wings Over the Rockies is Colorado's official Air & Space Museum. A WWII-era hanger built in 1939, this venue sits in the heart of the historic Lowry neighborhood. An inspiring 44,800 square foot hanger houses over 50 iconic aircraft and aerospace exhibits, which provides an amazing backdrop to any event. Capacity: 3,500 guests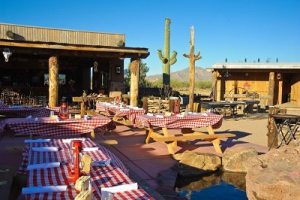 4. Cocoraque Ranch and Pavilion (Tucson) – If you are looking for an immersive desert experience, this ranch outside of Tucson is the best kept secret. This secluded and completely private desert setting has a rustic atmosphere and unspoiled desert terrain amidst a 16,000-acre working dude ranch. With over 1,000 years of history, guests will get a first-hand look at the true Wild West. Capacity: 500 guests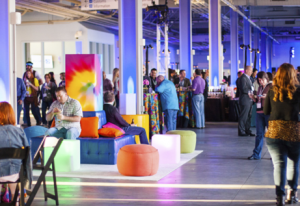 5. Pier 27 (San Francisco) – The San Francisco Cruise Ship Terminal on Pier 27 is one of the city's newest event venues, making it an ideal location for progressive events. Captivate guests with stunning 360˚ waterfront views of the entire Bay. This sustainable and LEED certified terminal offers infinite configurations and free-flowing ideas that will leave attendees' hearts in San Francisco. Capacity: 3,000 guests
6. The  Temple House (South Beach, Florida) – Transport guests to more places than one at this unique venue experience. A full 360-degree projection mapping technology gives you the firepower you need to create a visually immersive experience. The 15,000 square foot Temple House, in the heart of South Beach, brings creative freedom to present your story and elevate your brand. Capacity: 600 guests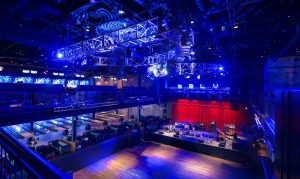 7. Brooklyn Bowl (Las Vegas) – As one of the most popular places in the world to hold business events, Las Vegas has no shortage of fantastic hotels, arenas and other venues. So, why not hold your event at a bowling alley? Of course, Brooklyn Bowl is no ordinary bowling alley. In addition to its two levels of 16 lanes each, it also has a sizable concert space, a fantastic restaurant, plus VIP areas for smaller meetings. Capacity: 2,500 guests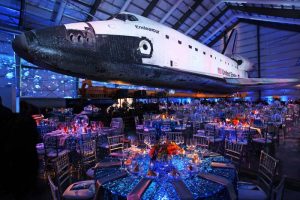 8. Samuel Oschin Pavilion Home to Space Shuttle Endeavor (Los Angeles) – For those looking for an out-of-this-world venue, the Samual Oschin Pavilion is the place to explore. Serving as home to the Space Shuttle Endeavor, guests will enjoy cocktails and dinner under the wings of a national treasure. What other crown jewel can say they've traveled to space and back 25 times?  Capacity: 1,000 guests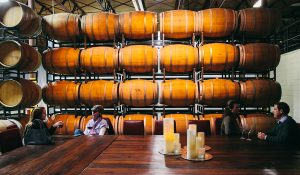 9. Quantum Leap Winery (Orlando) – Fine wine experiences deliver sophistication when done well. The Quantum Leap Winery can be used for tastings, tours and more. It's a bit smaller than some of the other venues we've reviewed and used. The tasting room holds up to 175 guests, whereas the venue as a whole can hold 400.  We have worked with this winery for events with a variety of objectives. In the right circumstance, Quantum Leap will make your event unforgettable. Capacity: 400 guests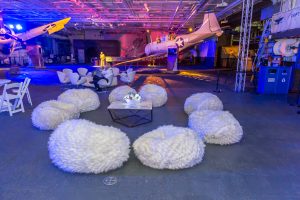 10. USS Midway (San Diego) – All aboard!  Known as the longest-serving naval aircraft carrier in the 20th century, this floating venue, rising 50 feet over the water is a hallmark for business events. The four-acre outdoor deck features unparalleled 360-degree views of San Diego Bay. More than 30 remarkably restored naval aircraft serve as a backdrop for an amazing event experience. Capacity: 3,000 guests
Above are just a few venues for consideration in North America. With a bit of creativity in experience design to support of your audience dynamic and business objectives, many other unique spaces can host for your meeting or event.
Share your favorite venue location in the comments below. We'd love to hear from you!
Destination
Newsletter
Waterfront Fine Dining on the san Diego Bay
Recent Blog Posts