PRA New Orleans on Inc. 5000 List of America's Fastest-Growing Private Companies in 2019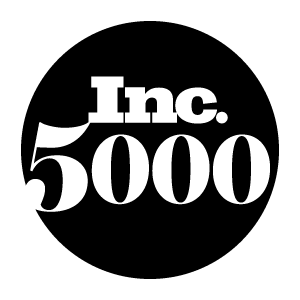 Inc. magazine revealed that PRA New Orleans, a leading event management and solutions firm in the business events industry, once again has appeared on Inc. magazine's list of American's fastest-growing private companies in 2019. The Inc. 5000 list is one of the most prestigious rankings of the nation's fastest growing companies within the American economy's most dynamic segment – its independent small businesses.
"It is an honor to be recognized among the fastest-growing private companies in America and surrounded by other organizations on the cutting-edge of technology, innovation and outstanding service delivery," shared Jeff O'Hara, President, PRA New Orleans. "It is especially notable that we have achieved this designation three of the last four years.  Many companies drop off the list subsequently because it is incredibly hard to maintain the high level of growth year over year. I am very proud of my team for their dedication to the craft and attention to our clients that continues to deliver market leading results. Having been placed among this distinguished list of leading business organizations serves as a testament to our commitment to deliver innovative, world-class business events and experiences our clients have come to know us for. We have incredible strengths to leverage to undoubtedly change the global landscape of corporate events in the future."
Not only have the companies on the 2019 Inc. 5000 (which are listed online at Inc.com) been very competitive within their markets, but the list as a whole shows staggering growth compared with prior lists. The 2019 Inc. 5000 achieved an astounding three-year average growth of 454 percent, and a median rate of 157 percent. The Inc. 5000's aggregate revenue was $237.7 billion in 2018, accounting for 1,216,308 jobs over the past three years.
"The companies on this year's Inc. 5000 have followed so many different paths to success," says Inc. editor in chief James Ledbetter. "There's no single course you can follow or investment you can take that will guarantee this kind of spectacular growth. But what they have in common is persistence and seizing opportunities."
Destination
Newsletter
Waterfront Fine Dining on the san Diego Bay
Press Releases