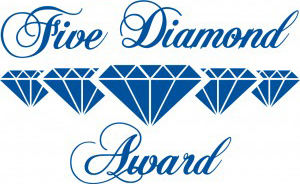 San Diego is continually evolving into an incentive destination and our local office could not be more thrilled. Recently, five properties were awarded the prestigious AAA Five Diamond List. This list is the highest status awarded by the AAA as a guide to travelers. The rating is based on factors including services, facilities and on-site amenities.
With four hotels and one restaurant making their mark on the luxury travel market, you have a choice of options to dazzle your guests with your next corporate event.
San Diego County is, in a word, huge. And with that land area comes distinct personalities that all are striving to make a mark for themselves in SoCal. Any of the four hotels listed on the AAA Five Diamond List will not disappoint your guests in introducing them to the finer things in life. Let's look at the hotels and restaurant that were deserving of this accolade.
The Winners
AlliedPRA San Diego happily recognizes these hotels as close partners with our local office and we want to extend a giant CONGRATULATIONS to all those recognized on the AAA Five Diamond List. With that being said, there is no other place in the world quite like San Diego and all its natural magic is exemplified in these properties.
So, want to witness these California gems for yourself? Get started with an RFP today.
Destination
Newsletter
Waterfront Fine Dining on the san Diego Bay
Recent Blog Posts