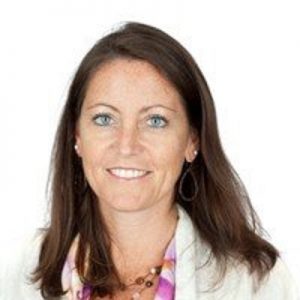 CHICAGO, October 31, 2017 – AlliedPRA, Inc., a global leader in the destination management company (DMC) sector, is pleased to announce accomplished financial executive, Susan Sell has joined AlliedPRA as Chief Financial Officer, according to Tony Lorenz, CMM, Chief Executive Officer.
Having played an integral role in several corporate growth stories, Sell comes to AlliedPRA from SAP, where she most recently served in the role of Chief Financial Officer of SAP Fieldglass. Prior to her role at SAP, Sell was Vice President, Finance at Fieldglass where over six years Sell and her team led the finance function through the sale of Fieldglass, to SAP for $1 billion; one of the most successful business value creation success stories in North America in recent years.
The announcement comes at a time of significant growth for AlliedPRA having purchased the Rocky Mountain leading Destination Services Corporation (DSC) and the Northeast DMC leader, Briggs, in New York City earlier this year.
"Sue brings an outstanding skillset to our finance and accounting team from her experience at several growing companies where she was instrumental in providing financial vision, strategy and leadership to help the organizations in the next chapter of growth," shared Lorenz. "Her engagement is immediate and her positive impact on our business will be profound. We are thrilled to welcome her to the team as she leads our finance function to a new, highly-efficient and effective next chapter, as we continue our journey at AlliedPRA."
Sell added: "I can't think of a more exciting time to join the market-leading AlliedPRA team, solidly positioned as the prominent force in redefining this sector of the Business Event industry. AlliedPRA is on a path of tremendous and vibrant growth and I'm delighted to be a part of the next exciting chapter at AlliedPRA."
Sell brings extensive experience in financial reporting, internal controls, budgeting, forecasting, treasury and change management. She will lead the AlliedPRA system and regional accounting and finance teams, reporting directly to CEO, Tony Lorenz.
Sell and her family reside in the Chicago area and she will work out of our Chicago office.
About AlliedPRA (www.AlliedPRA.com)
Founded in 1981, AlliedPRA is a leading event management and solutions firm in the US, with a reach in over 100 destinations, serving some of the most respected brands in every major industry sector.
Destination
Newsletter
Waterfront Fine Dining on the san Diego Bay
Press Releases