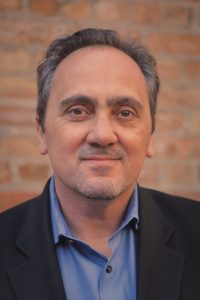 Tony Lorenz of AlliedPRA Named Among the Top 25 Most Influential People by Incentive Magazine
CHICAGO, November 29, 2017 –"The incentive industry is changing fast, from increasingly sophisticated digital recognition platforms to cutting-edge research on the most effective ways to improve workplace performance." Incentive Magazine presented its annual list of those thought leaders driving that change. AlliedPRA is pleased to announce that its Chief Executive Officer, Tony Lorenz, CMM is among those individuals recognized as one of the Top 25 Most Influential People in the Incentive Industry for 2017.
Individuals were selected through a combination of input from members of the industry, feedback from readers, and the editorial staff of Incentive Magazine. The result is a group of influencers as diverse as the industry itself, each making important contributions to the work of promoting and understanding motivation. To read the complete list of those honored, please click here.
"Our industry is a powerful business platform, comprised of thousands of individuals who deserve to be recognized as leaders of positive change every day," shared Lorenz. A wider army of millions of dedicated professionals make this industry possible. I am honored to be among them, and grateful for their work with us."
As CEO of AlliedPRA, Lorenz spent the better part of the last two years repositioning the important role DMCs play in the overall Incentive and Business Events market. This aggressive and strategic approach will increasingly reshape how the entire sector contributes to broader business community. Lorenz serves as a change leader on several fronts including board positions on the Professional Convention Management Association (PCMA) Education Foundation, and newly founded The Above and Beyond Foundation (TAABF). Lorenz was the first DMC executive to align with Meetings Mean Business Coalition, the most important coalition in the Global Business Events Industry. By initiating the DMC sector's engagement with Meetings Mean Business, AlliedPRA leadership is underscoring the value of collaboration in more tenuous climates over time.
"Our sector of the industry is critical, and yet does not typically realize a broader view of its strategic importance. We will necessarily have to earn that view through closer alignment with market needs," says Lorenz. "Services, partnerships, pricing models, talent delivery, are all roads to a more prominent place in the business events industry. As leaders, it is our responsibility to redefine our sector."
This past year, AlliedPRA realized unprecedented growth through talent and business acquisitions, and continuation of its ongoing plan initiatives. The company plans to continue building its business through talent, technology, partnerships, service extensions, and acquisitions.
Destination
Newsletter
Waterfront Fine Dining on the san Diego Bay
Press Releases