The backbone of AlliedPRA has always been a deep love for our destinations and their people. Corporate Social Responsibility (CSR) is not just something we do once a year; instead, it is an ongoing conversation we have in our office on how we get out, give back, and keep helping those in need.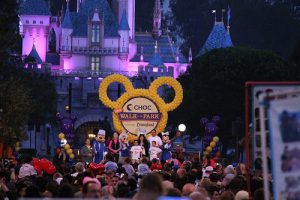 How To Help!
This year, on August 27, our Southern California offices are participating in the CHOC Walk in the Park. This event, now in its 27th year, is held at Disneyland in beautiful, multi-cultural Anaheim, California. Further, CHOC Walk is a larger-than-life community fundraiser whose sole mission is to give back to the families of Southern California. With offices in San Diego, Palm Springs, Orange County, and Los Angeles, AlliedPRA commits itself to help raise funds to support health care programs, education and research to those closest to us.
Further, the event itself will be a day of fun and sun for those that participate. With an early start at 6:15 am for the opening ceremony, attendees will enjoy a 5 kilometer walk through Disneyland Park, Disney California Adventure Park and Downtown Disney District. Also, with an $85 entrance fee and free parking available, we invite guests to participate in this worthwhile cause. Surrounded by your favorite Disney characters cheering you on and helping children in need — I don't think you can think of a more perfect way to spend a Saturday.
If you are a local and interested in participating in this year's CHOC Walk, we would love to have you as part of our team! AlliedPRA has set up a page for those who want to join us on our walk. If you are not local, but would still love to contribute, your donations are welcome, as all proceeds go to children and families in need. With a goal of $5,000, we would love your support!
For more information, please feel free to reach out to any of our Southern California offices (San Diego, Palm Springs, Los Angeles, and Orange County) today!
Destination
Newsletter
Waterfront Fine Dining on the san Diego Bay
Recent Blog Posts