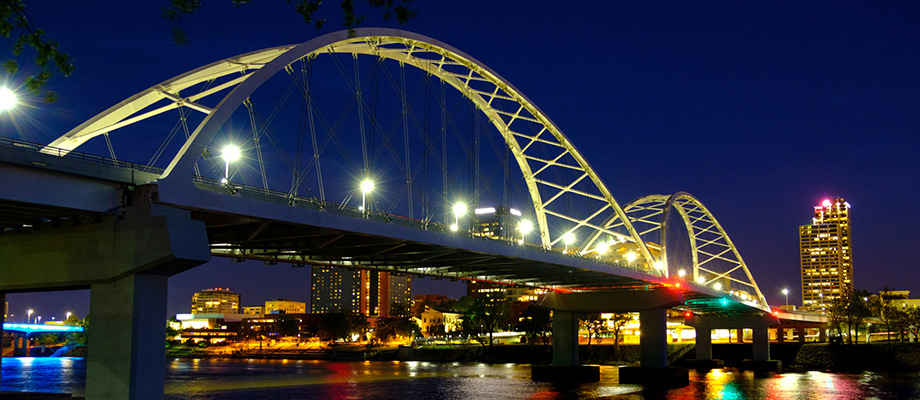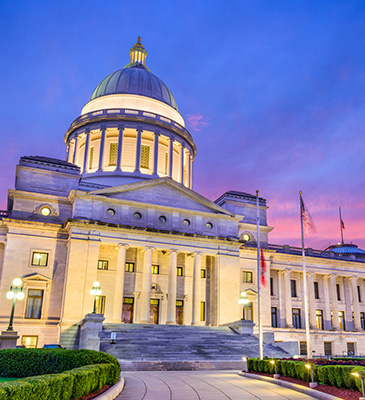 Experience Arkansas
The "Natural State" is known for its outdoor activities and scenic beauty, encompassing mountains, caves, rivers, and hot springs. But that's only one aspect of what your meeting attendees can explore in Arkansas. From the Clinton Presidential Library in Little Rock to Crystal Bridges Museum of American Art in Bentonville and the Murphy Arts District in El Dorado, your meeting participants can also experience the amazing only-in-Arkansas culture. Of course, the state is also hog wild over the University of Arkansas Razorbacks—enough to inspire some FANtastic group events in spirited Fayetteville.
The state's central location allows for easy accessibility by car or plane, and world-class venues will give attendees something to talk about for years to come.
Arkansas offers just the right mix of big and small, urban and scenic, business and pleasure, all with a special brand of warm, Southern hospitality you won't find anywhere else. The PRA team is here to help you harness all of those unique attributes in your meeting.
Hot Springs
Fayetteville
Little Rock
Request a proposal
We would love to work with you wherever you'd like to host your next business event.
Please complete the RFP fields so we can move quickly to start creating a proposal filled with unique and creative event ideas that will meet your program objectives and participant needs. Keep an eye out for our response, which we will send as soon as possible.