Ballroom Transformation
For its Americas Sales Conference, our client was looking to get out of the typical general session environment. We thought outside of the box and created a room within a ballroom full of messaging, a large stage and projection ribbon wrapping the arena-like room.
Challenge
Our client wanted something completely original. Their sales team has been to many meetings over the years and they wanted this meeting to be memorable. In addition, there had to be an inspiring, fluid environment for sales training.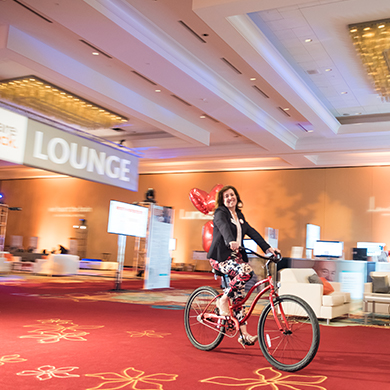 300′
Length of Ribbon Wrapping Room
Solution
We utilized stadium seating within a large room to increase the level of intimacy. We also used an overhead projection "ribbon" which was wrapped around the room to promote an arena-like feel, reinforcing the company messaging. To supplement the training sessions, we created an open-floorplan lounge where attendees could meet up with colleagues or continue conversations over coffee.
Created an intimate room within a large ballroom
Utilized a ribbon for messaging and personalization
Incorporated bicycles to be used as transportation in the large lounge area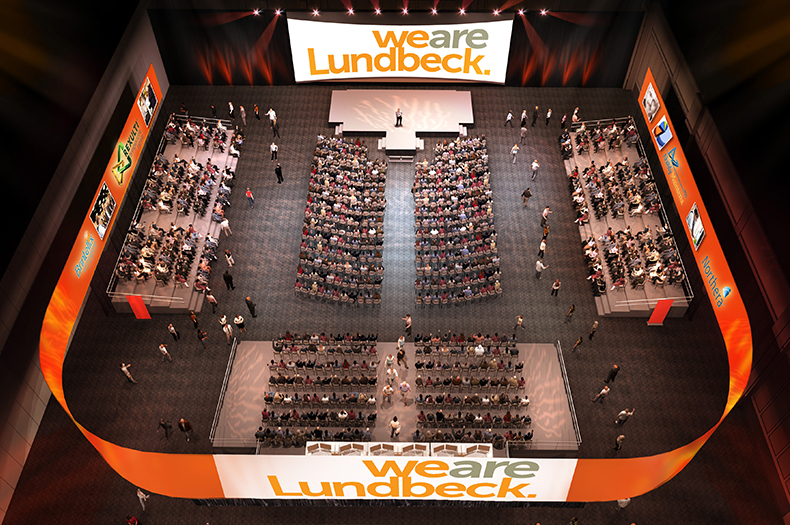 "Our post-event surveys ranked this the best environmental design of any previous events. You were by far the best production agency we've ever worked with."

– Client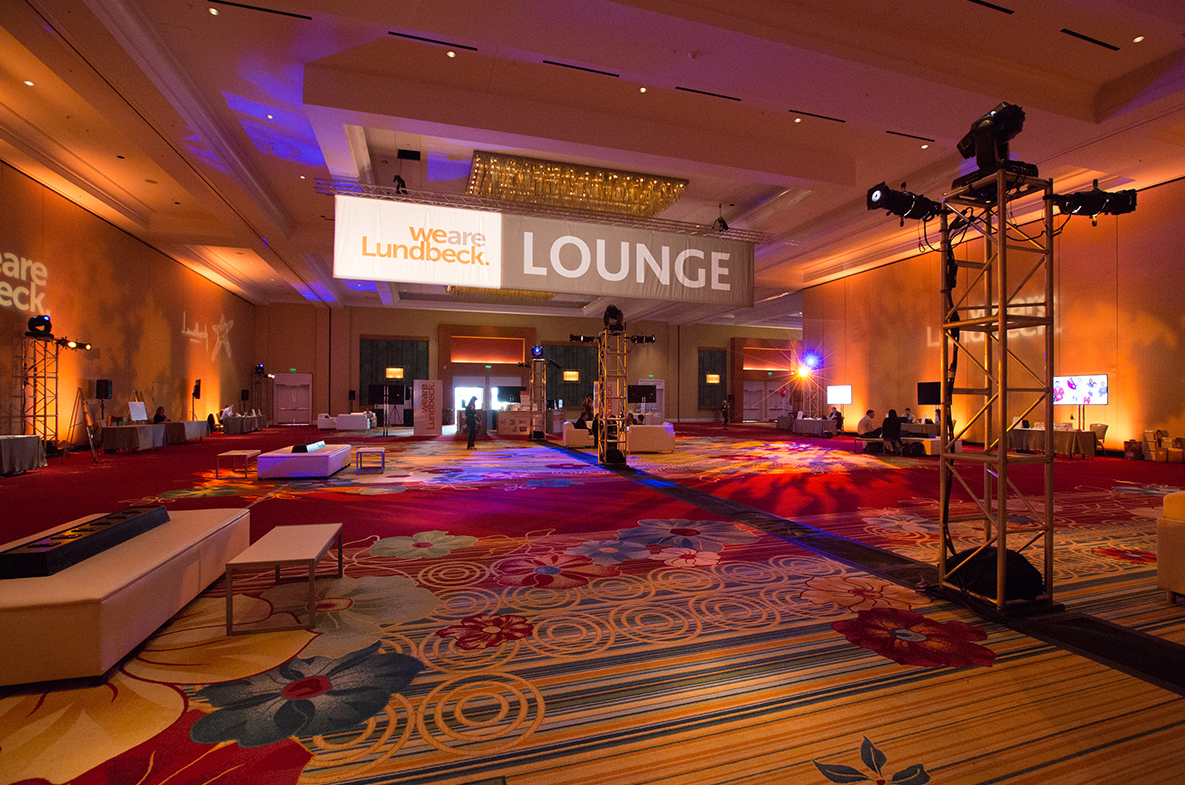 Request a proposal
We would love to work with you wherever you'd like to host your next business event.
Please complete the RFP fields so we can move quickly to start creating a proposal filled with unique and creative event ideas that will meet your program objectives and participant needs. Keep an eye out for our response, which we will send as soon as possible.
---
Contact us directly
One Smooth Stone
PHONE
630-427-4226