Los Angeles Office
5601 W Slauson Avenue
Suite 290
Culver City, CA 90230
P: 310-300-0100
F: 310-670-0211
Los Angeles Office
Choose the City of Angels for your next program. Our highly-skilled team in Los Angeles loves being insiders on the city's most exciting everything—so that your next destination incentive program, themed event or team-building excursion is a smash success. We can't wait to help make your star shine even brighter in:
Los Angeles
Hollywood
Beverly Hills
Santa Monica
Malibu
Rancho Palos Verdes
Long Beach
Pasadena
Westlake Village
"The most important thing to me when working on this event was to feel like the person/team I'm working alongside truly cares about the experience I'm trying to create for my owners. The owners are my customers/clients for life and I take a lot of pride in these events. PRA felt like a true partner in that."

-Rebecca, Hotel Partner
Meet our team
Tony Buhr, CIS, HMCC

National Sales Manager

Three words to describe me: Friendly. Bright. Passionate.

If you really knew me you would know: I am fiercely loyal to my friends!

Restaurant on repeat: Scotty's Diner (Hermosa Beach) – Small, beachfront diner with a large menu. I could sit there for days and watch the sun rise and set through their large glass windows.

The best part about my job is: I get to dive into the city I love and learn more about it every day!

My inspiration: I can't say one specific thing, but I draw inspiration from great salespeople around me every day. From how they speak to how they remember to how they can put people at ease, I am constantly drawing on subtleties that I can use in my professional and personal life.

Contact: Tony.Buhr@PRA.com
View Everyone
Featured Destinations
Looking for suggestions or inspirations? We've included some of our recent clients' selections—sure to please both first time visitors and returning aficionados. Please share your event objectives in the form below to get started.
admin
2019-02-12T12:16:04+00:00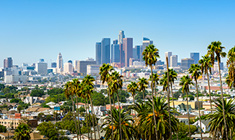 Request a proposal
We would love to work with you wherever you'd like to host your next business event.
Please complete the fields to the left so we can move quickly to start creating a proposal filled with unique and creative event ideas that will meet your program objectives and participant needs. Keep an eye out for our response, which we will send as soon as possible.