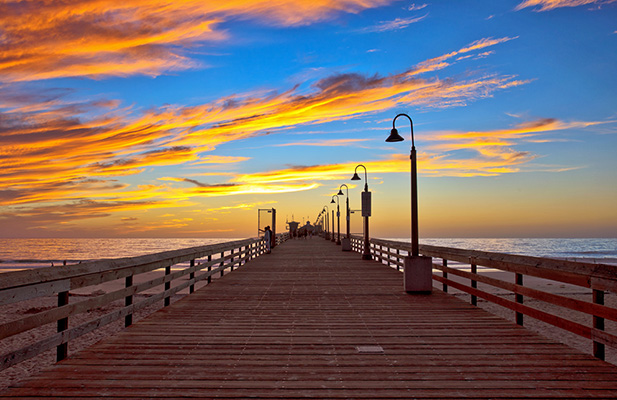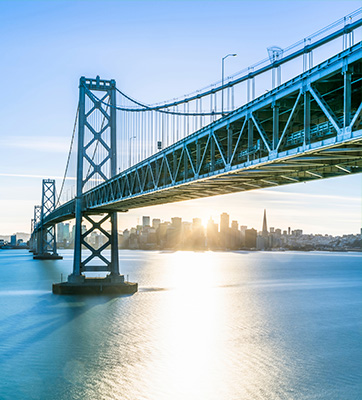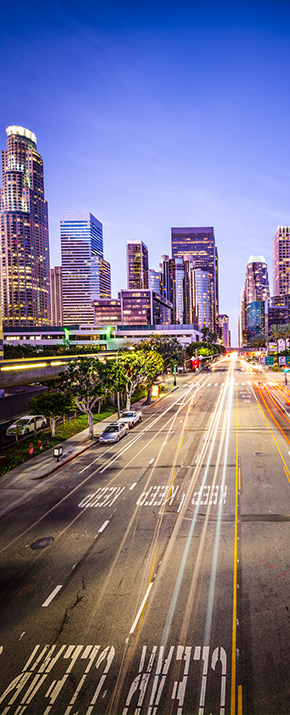 Experience California
We do things a little differently in the Golden State, where it's all work and all play. Plan a conference near the tech hub of Silicon Valley. Organize an incentive program in the serene mountains of Lake Tahoe. Indulge in a backlot Hollywood studio tour, where you might end up earning your fifteen minutes of fame. Or, host your event in San Francisco, where a residual hippie vibe intertwines with modern tech. The allure of California is undeniable, leaving corporate attendees longing to return.
From perfect weather and salty shorelines, to the epicenter of entertainment and world-class wines in Napa, California is simply overflowing with program possibilities for your next corporate event.
This destination is truly the happiest place on earth—and, provides more reasons than one to play host to your next meeting or event. Let the PRA team help you discover the vast and unique regions of California that make it shine.
Bay Area
LA Basin
Napa Wine Country
Carmel
Oakland
Orange County
Napa Valley
Half Moon Bay
Pebble Beach
Yosemite
San Diego
Palm Springs
Sacramento
Sonoma Wine Country
Santa Barbara
Monterey
Lake Tahoe
Silicon Valley
Spotlight destinations in California
Request a proposal
We would love to work with you wherever you'd like to host your next business event.
Please complete the RFP fields so we can move quickly to start creating a proposal filled with unique and creative event ideas that will meet your program objectives and participant needs. Keep an eye out for our response, which we will send as soon as possible.
---
Contact us directly
Los Angeles Office
PHONE
310-300-0100
FAX
310-670-0211
Northern California Office
PHONE
415-397-6300
FAX
415-397-6301
Visit Office
Orange County Office
PHONE
714-755-1500
FAX
714-755-1511
Visit Office
Palm Springs Office
PHONE
760-776-4377
FAX
760-779-0018
Visit Office
San Diego Office
PHONE
619-234-9440
FAX
619-232-5869
Visit Office
Santa Barbara Office
PHONE
805-884-0600
FAX
805-565-2979
Visit Office