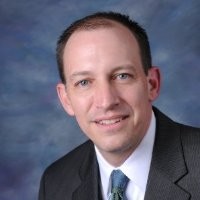 CHICAGO, IL. June 27, 2018 – AlliedPRA, Inc. the leading destination management company (DMC) in the business events industry, is pleased to announce Joe Hirsch has been named Senior Vice President, Field Sales, according to Laurie Knapp, Executive Vice President, Global Sales & Marketing.
As the Senior Vice President, Field Sales, Hirsch will drive revenue growth opportunities in all local offices across the AlliedPRA enterprise. In addition, he will collaborate with office leadership to support local sales teams in design and implementation of sales strategies to expand market share, while providing sales management support.
Hirsch joins AlliedPRA from the event technology provider, PSAV. There he served as VP of Branch Sales overseeing 33 Branch offices across the United States and then most recently managed the relationship with their industries Management and Ownership companies. A 25-year veteran of the business events space, Hirsch brings a wealth of leadership and sales experience, including hotel, general services contracting, creative and audiovisual, that will be important to AlliedPRA as the company continues its solid and aggressive growth trajectory.
Knapp shared: "Joe is a proven sales leader with an exceptional track record of leading and scaling high-performing sales teams while delivering accelerated growth. His ability to recruit, train and mentor top talent to provide a keen focus on the customer experience will galvanize our path forward. He will play an important leadership role in our story at AlliedPRA, and we are thrilled to welcome Joe to the team."
"It's an exciting time to join the market-leading AlliedPRA team as we continue to enhance our client focus and deliver consistent service leveraging our expanding footprint." commented Hirsch. "I look forward to mentoring our sales talent to drive key growth strategies and new business efforts, while increasing brand awareness and client experience."
AlliedPRA (alliedpra.com)
Founded in 1981, AlliedPRA is a leading event management and solutions firm in the North America, serving many of the most respected brands in every major industry sector.
AlliedPRA destinations are served by full service teams in Arizona, Atlanta, Austin, Chicago, Colorado Springs, Dallas/Fort Worth, Denver, Hawaii, Jackson Hole, Lake Tahoe, Las Vegas, Los Angeles, Nashville, New England, New Orleans, New York, Northern California, Orange County, Orlando, Palm Springs, San Antonio, San Diego, Santa Barbara, South Florida, Utah, Vail/Beaver Creek, and Washington, D.C.
AlliedPRA also connects clients with global partners who specialize in tailoring destinations needs while adhering to the same quality standards as AlliedPRA. Additional global locations are serviced by our strategic partners in Africa, Asia, Europe, North America and Latin America through 2B UK, Cantrav, ESA Latin America, DMC Incentive Travel Iceland, KeyCall France and venuesworld.com.
For information on the complete portfolio of services, please email: globalsales@alliedpra.com or visit AlliedPRA.com. Follow AlliedPRA on our blog or any of the following social media sites through the links below.
Media Contact:
Michelle Kennedy
M: +1-619-577-2513
michelle.kennedy@pra.com
Destination
Newsletter
Waterfront Fine Dining on the san Diego Bay
Press Releases