Respected Industry Executive will Accelerate Market Expansion and Drive Aggressive Revenue Targets for AlliedPRA in Its Next Chapter of Growth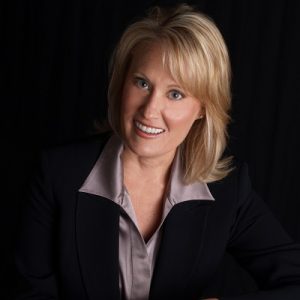 SAN DIEGO, Calif., March 29, 2017 – AlliedPRA, Inc., a global leader in the destination management company (DMC) sector, is pleased to announce global sales leader Laurie Knapp joins AlliedPRA as Executive Vice President of Global Sales & Marketing, overseeing strategic global sales and marketing for the AlliedPRA system, according to Tony Lorenz, CMM, Chief Executive Officer.
Knapp's successful global leadership spans nearly 30 years in the Business Events industry with a proven ability to build, manage and lead high-performance sales teams in competitive markets. She brings a strong history of leadership, having served in senior positions for significant hotel brands.
Most recently, Knapp served as Group Vice President of Global Sales for PSAV Presentation Services, an audiovisual and event technology company serving hotels, event venues, corporations and associations. In this role she led a sales team across six business units, directly responsible for accelerating revenue growth for client direct channels. Knapp represents a tremendous addition to the highly-successful AlliedPRA Global Sales team, local sales teams, and marketing team already in place.
"Laurie identifies and captures market opportunities that consistently drive revenue growth, improve service quality and strengthen brand awareness," shared Lorenz. Her multi-channel experience leading direct sales teams on a global scale will greatly benefit our business, and develop new opportunities for growth in line with our ambitious plan. She will play an important leadership role in our story at AlliedPRA. We are thrilled to welcome her to our team."
Knapp added: "It is an exciting time to join the market-leading AlliedPRA team, solidly positioned as the prominent force in redefining this sector of the Business Events industry. AlliedPRA is on a path of tremendous and vibrant growth opportunities for our team members, clients, and vendor partners. Dynamic leaders at AlliedPRA play a significant role in the global landscape of business events. We have incredible strengths and experience to leverage as we continue to lead and grow this sector. I am truly excited to lead such an extraordinary team of professionals into the next exciting chapter at AlliedPRA."
AlliedPRA
Founded in 1981, AlliedPRA, the market leading event management and solutions company in the US, with a reach in over 100 destinations, serving many of the most respected brands in every major industry sector. For information on the complete portfolio of services, please email: globalsales@alliedpra.com or visit AlliedPRA.com.
Follow AlliedPRA on its blog site or any of the following social media sites: Twitter at www.twitter.com/#!alliedpra, Facebook at www.facebook.com/alliedpra and on LinkedIn under AlliedPRA groups or follow the links below.
AlliedPRA Coverage AlliedPRA destinations are served by wholly-owned and franchise operations in Arizona, Atlanta, Austin, Chicago, , Dallas/Fort Worth, Denver, Hawaii, Lake Tahoe, Las Vegas, Los Angeles, New England, New Orleans, New York, Northern California, Orange County, Orlando, Palm Springs, San Antonio, San Diego, Santa Barbara, South Florida, and Washington, D.C. DSC, an AlliedPRA company, serves the Aspen, Beaver Creek, Colorado Springs, Denver, Jackson Hole, Lake Tahoe, Park City, Salt Lake City, and Vail destinations.
AlliedPRA also connects clients to global partners who specialize in tailoring destinations needs while adhering to the same quality standards found in each location. Additional global locations are serviced by our strategic partners in Africa, Asia, Europe, North America and Latin America through 2B UK, Cantrav Destination Management Services, IVI DMC2, DMC Incentive Travel Iceland, KeyCall France and venuesworld.com.
Destination
Newsletter
Waterfront Fine Dining on the san Diego Bay
Press Releases