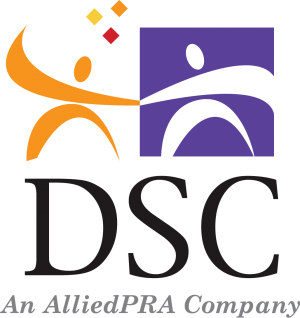 AlliedPRA Acquires Destination Services Corporation (DSC)
Rocky Mountain Region's Market Leader Joins AlliedPRA in its Next Chapter of Growth
SAN DIEGO, Calif., February 8, 2017 – AlliedPRA, Inc., a global leader in the destination management company (DMC) sector, has acquired Destination Services Corporation (DSC), the leading destination management firm covering the Rocky Mountain region of North America. The strategic move expands AlliedPRA's reach into this growing marketplace.
At over $100 million in system revenue and 29 locations AlliedPRA and DSC will combine to hold the number one market share position in the DMC category of the US Business Events Industry. DSC Founder and President, Kathy Fort Carty will continue to lead DSC, under the highly respected DSC brand, and join the AlliedPRA Board of Directors.
For more than 30 years, DSC has pioneered and perfected the destination experience in the West for Fortune 500 firms, agency/incentive partners and national associations. The company creates authentic destination experiences in Denver, Colorado Springs, Vail, Beaver Creek, Aspen, Salt Lake City, Park City, Lake Tahoe and Jackson Hole. Fort Carty and her talented team have established strategic partnerships with hotels, venues and the best local business partners throughout the region to develop thoughtfully crafted programs that inspire attendees while at the same time supporting critical business objectives for their clients.
An industry pioneer and 30 year veteran in the destination management industry, Fort Carty built DSC from the ground up, growing the business from a one-person operation to a staff of over 40 full time team members in nine locations across four states. Her vision to open the Colorado experience to corporate and incentive visitors has led to an extraordinary business, recognized with numerous awards, accolades and long standing client and supplier partner relationships over three decades.
Kathy Fort Carty, stated, "The DSC team takes great pride in the successful business we have built. We have worked hard to lead our industry in what is arguably among the most beautiful areas of the entire western hemisphere. Like AlliedPRA, DSC will always be dedicated to our employees, our local relationships and the commitment to creating one of kind destination experiences for our clients. I know AlliedPRA well, and I am invigorated by what we can do together to redefine the DMC segment of business events & incentive meetings. We are excited about what the future holds for our businesses, now that DSC and AlliedPRA are completely aligned. We now have the opportunity to leverage our successful businesses, to grow and better serve the needs of our clients. This is a win-win for everyone involved."
"This is an exciting time for AlliedPRA as we expand our business into this region," stated Tony Lorenz, CEO of AlliedPRA. "DSC is an incredible business. Kathy is an extraordinary entrepreneur and leader in our industry. She takes great pride in a business she built from the ground up, and rightfully so. Together with Kathy and her team, we will steward DSC's next chapter as an important part of the ambitious vision we have for AlliedPRA. We are in the early innings of truly redefining this sector, in good part through our alignment of the very best talent this industry has to offer. In that regard, AlliedPRA will benefit greatly from Kathy as a leader in our business, and the depth and skill set of her outstanding team. We welcome DSC to the AlliedPRA family, and look ahead with much anticipation to our next exciting chapter – together."
AlliedPRA
Founded in 1981, AlliedPRA is a leading event management and solutions company with a reach in over 100 destinations, serving some of the most respected companies in every major industry sector. For information on the complete portfolio of services, please email: globalsales@alliedpra.com or simply visit www.AlliedPRA.com.
Follow AlliedPRA on its blog site or any of the following social media sites: Twitter at www.twitter.com/#!alliedpra, Facebook at www.facebook.com/alliedpra and on LinkedIn under AlliedPRA groups or follow the links below.
DSC, an AlliedPRA Company DSC is an award-winning destination management and event production company with multiple offices in Colorado's mountain communities, including its headquarters in Vail, Colo., Denver and Colorado Springs, Colo., Salt Lake City and Park City, Utah, Jackson Hole, Wyo., and Lake Tahoe, Calif. The firm creates memorable experiences for corporate teams and incentive groups through their local knowledge of unique vendors, venues, tours and activities. DSC provides corporate event management, airport transportation, team building, dining & entertainment, and event staffing. For more information on DSC, including a complete list of offices, please visit our website. www.dsc-co.com.
AlliedPRA Coverage AlliedPRA destinations are served by wholly-owned and franchise operations in Arizona, Aspen, Atlanta, Austin, Beaver Creek, Chicago, Colorado Springs, Dallas/Fort Worth, Denver, Hawaii, Jackson Hole, Lake Tahoe, Las Vegas, Los Angeles, New England, New Orleans, New York, Northern California, Orange County, Orlando, Palm Springs, Park City, Salt Lake City, San Antonio, San Diego, Santa Barbara, South Florida, Vail, and Washington, D.C.
AlliedPRA also connects clients to global partners who specialize in tailoring destinations needs while adhering to the same quality standards found in each location. Additional global locations are serviced by our strategic partners in Africa, Asia, Europe, North America and Latin America through 2B UK, Cantrav Destination Management Services, IVI DMC2, DMC Incentive Travel Iceland, KeyCall France and venuesworld.com.
Media Contact:
Michelle Kennedy
M: +1-619-577-2513
michelle.kennedy@alliedpra.com
Destination
Newsletter
Waterfront Fine Dining on the san Diego Bay
Press Releases