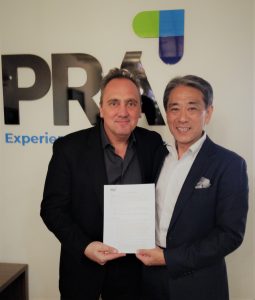 Strategic Market Expansion for Leading Business Event Company
CHICAGO, May 21, 2019 – PRA, Inc., a leader in the Business Events industry, with the broadest owned network of offices in the Americas, and Tour East, a leading destination management company in the highly sought-after Asia-Pacific region, are pleased to announce the companies have entered into a strategic partnership as part of their respective growth plans.
According to a recent study by PCMA and the Melbourne Convention Bureau:
The Asia Pacific (APAC) business events sector is currently worth more than US $200 billion and growing rapidly.
According to the World Travel and Tourism Council, the broader APAC travel sector will double in the coming decade, reaching almost $1.2 trillion in 2026 from its current $650 billion.
By 2025, 32% of all world airline traffic is expected to originate from Asia.
This burgeoning sector is creating opportunities for business event professionals who are increasingly delivering meetings, incentives, conferences and exhibitions across the region. Through this partnership, PRA's clients will have ready and informed access to expanded solutions in the Asia Pacific region, further enhancing the global reach of the PRA and Tour East brands.   
Established in 1972, Tour East Group, part of JTB Group, is a full-service Destination Management Company operating exclusively B2B destination services from 18 countries across the Asia Pacific region. Tour East destinations include Singapore, Hong Kong, Thailand, Laos, Malaysia, Indonesia, Philippines, Vietnam, Cambodia, Myanmar, China, Korea, Taiwan, Japan, Sri Lanka, Maldives, Australia, and New Zealand.
PRA, with its 28 offices across North America, is growing significant relationships with global brands across its system organically and through an expanding list of acquisitions and strategic partnerships on a local, national and global basis.
Shigeyuki Suzuki, President & CEO of Tour East, shared: "We are proud to announce our strategic partnership with PRA. As a leading DMC across Asia Pacific, and with more than 40 years of expertise, we are eager to deliver our quality services to fulfill PRA's customer expectations. Meeting and event needs are rapidly growing in our region and through our strategic partnership with PRA we look forward to creating great client experiences and to support market expansion."
 Tony Lorenz, CEO of PRA, added: "As industry leaders our role is to align with best in class solutions, and provide recommendations on how our clients can benefit from them. In Tour East, we have a progressive partner in which we share core values and a high caliber approach to our respective business and services in our markets. Tour East is the right partner for our business at the right time in our growth story. We are thrilled to launch our partnership with this incredible team."
Tour East (toureast.net)
Tour East Group, part of JTB Group, is a leading provider of destination management services within Asia Pacific for the global travel industry. The company provides experience-based tour and travel programs and inspired meeting, incentive, convention, and exhibition events for visitors to the region, blending these award-winning activities with advanced technology tools to also deliver business and commercial efficiency for our industry partners. Tour East is committed to sustainable travel programming and management and delivers this from its 18 operating destinations in Singapore, Malaysia, China, Hong Kong, Thailand, Indonesia, Vietnam, Cambodia, Myanmar, Laos, Japan, Korea, Taiwan, Philippines, Sri Lanka, Maldives, Australia, and New Zealand.
Destination
Newsletter
Waterfront Fine Dining on the san Diego Bay
Press Releases