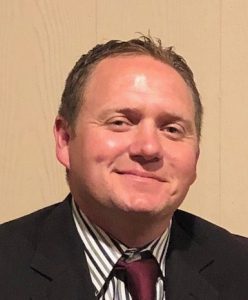 CHICAGO, IL. April 3, 2018 – AlliedPRA, Inc. the leading destination management company (DMC) in the business events industry is pleased to announce Jeremy Scott has joined AlliedPRA as the new General Manager, residing in San Antonio and leading the San Antonio and Austin teams, according to Mike Fiber, Chief Operating Officer, AlliedPRA, Inc. In addition, both AlliedPRA San Antonio and Austin are now officially corporately-owned businesses of AlliedPRA, transitioning from independently owned and operated franchise operations by Della Guidry in San Antonio and who serviced the Austin area, and will stay involved during the transition period, serving in an advisory role.
As General Manager, Scott is responsible for developing new business, increasing revenue streams and managing the teams' success, while building strong relationships with local contacts to firmly establish AlliedPRA in the marketplace. Scott is a sales professional with over 20 years of experience as a General Manager and Sales Manager for international event equipment and commercial office construction and design companies. He recently relocated back to his hometown, San Antonio from Canberra, Australia and is eager to lead these teams where his verifiable track record of success will be of great value.
"We are delighted to have reached an agreement with Della to acquire the operations and pleased she will remain with AlliedPRA in an advisory role, as we successfully transition the business," shared Fiber. "The financial strength of AlliedPRA will allow us to increase investments in the San Antonio/Austin market for further growth. As the new General Manager, Jeremy brings great depth and experience to the leadership position and we welcome him to the team."
Through the years, experienced DMC professionals in both AlliedPRA San Antonio and AlliedPRA Austin have produced innovative and expertly executed program operations for valued clients across every industry type, from executive retreats to grand-scale events.
AlliedPRA has been on a solid growth trajectory, having acquired market DMC leaders most recently in Nashville with Destination Nashville, as well as Briggs in New York, and DSC in the Rocky Mountain region. Over the past two years, the company has more than doubled in size and market share.
AlliedPRA (alliedpra.com)
Founded in 1981, AlliedPRA is a leading event management and solutions firm in the North America, serving many of the most respected brands in every major industry sector.
AlliedPRA destinations are served by full service teams in Arizona, Atlanta, Austin, Chicago, Colorado Springs, Dallas/Fort Worth, Denver, Hawaii, Jackson Hole, Lake Tahoe, Las Vegas, Los Angeles, Nashville, New England, New Orleans, New York, Northern California, Orange County, Orlando, Palm Springs, San Antonio, San Diego, Santa Barbara, South Florida, Utah, Vail/Beaver Creek, and Washington, D.C.
AlliedPRA also connects clients with global partners who specialize in tailoring destinations needs while adhering to the same quality standards as AlliedPRA. Additional global locations are serviced by our strategic partners in Africa, Asia, Europe, North America and Latin America through 2B UK, Cantrav, IVI DMC2, DMC Incentive Travel Iceland, KeyCall France and venuesworld.com.
For information on the complete portfolio of services, please email: globalsales@alliedpra.com or visit AlliedPRA.com. Follow AlliedPRA on our blog or any of the following social media sites through the links below.
Media Contact:
Michelle Kennedy
M: +1-619-577-2513
michelle.kennedy@alliedpra.com
Destination
Newsletter
Waterfront Fine Dining on the san Diego Bay
Press Releases