Authentic Mexican Fiesta
The PRA South Florida team traveled to Mexico and threw an authentic fiesta at the historic Proyecto Público Prim, one of the first mansions ever built in Mexico City. This incredible indoor/outdoor venue was brought to life through 15 activated rooms, décor purchased directly from local street markets and candles to provide a relaxing and comfortable ambiance.
Challenge
We wanted to stay authentic to the culture of the Mexican people in a country where we were visiting as guests, so it was important our design and décor spoke to the heritage of Mexico. Within the venue itself, and as with many historic buildings, there was very little infrastructure in place to produce an event for high level attendees. This included a lack of lighting, no catering service and most challenging of all, a limited load in/load out location, which was only two doors at the main entrance on a busy street.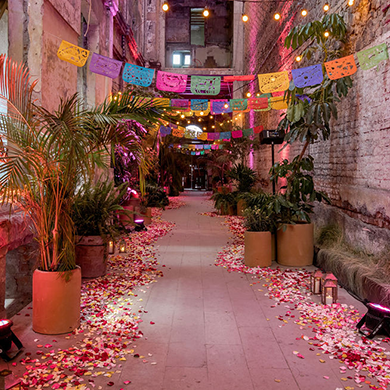 1,500
Number of Individual
Candles Used
Solution
The PRA South Florida team worked for months researching and creating vision boards that aligned with the culture of Mexico. Our event designers and event producers flew into the area several days early and went to the local markets to find décor elements fitting for the night's fiesta. Our lighting partner was able to set up the day prior, so we could perform a nighttime lighting test previous to the event. Based on what was installed, the design team made tweaks and additions to create the desired ambiance. We found a trusted catering partner in the St. Regis Mexico City who were able to bring in all of the elements to produce a successful meal experience for 300 attendees. This included hardware, heat lockers, cooling units and more. At the single point of entry, the operations team had a detailed load in and load out timeline to ensure our team could remain on schedule and get everyone into the venue on time.
A "wow" entry experience with a mariachi band spaced along a hallway, each member standing within an arc of rose petals and under strung Mexican pennants.
We brought the Mexican market to life with handmade bracelets, ponchos and other wares that guests could choose as a takeaway gift
A local artist painted a mural onsite inspired by the famous El Ángel de la Independencia (Angel of Independence) monument in Mexico City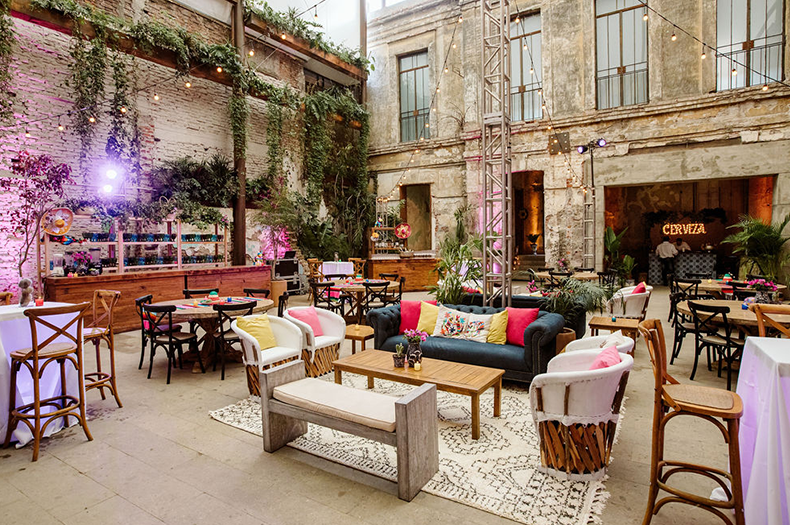 "I wanted to touch base and just pass along my huge thanks to the team for an AMAZING job in Mexico City. I know it was a lot of work and long hours on everyone's part but the final product was truly spectacular. The pop up shops, gifting, evening events, etc were all so well done. The Wednesday evening event in particular was unbelievably beautiful."

– Financial Industry Client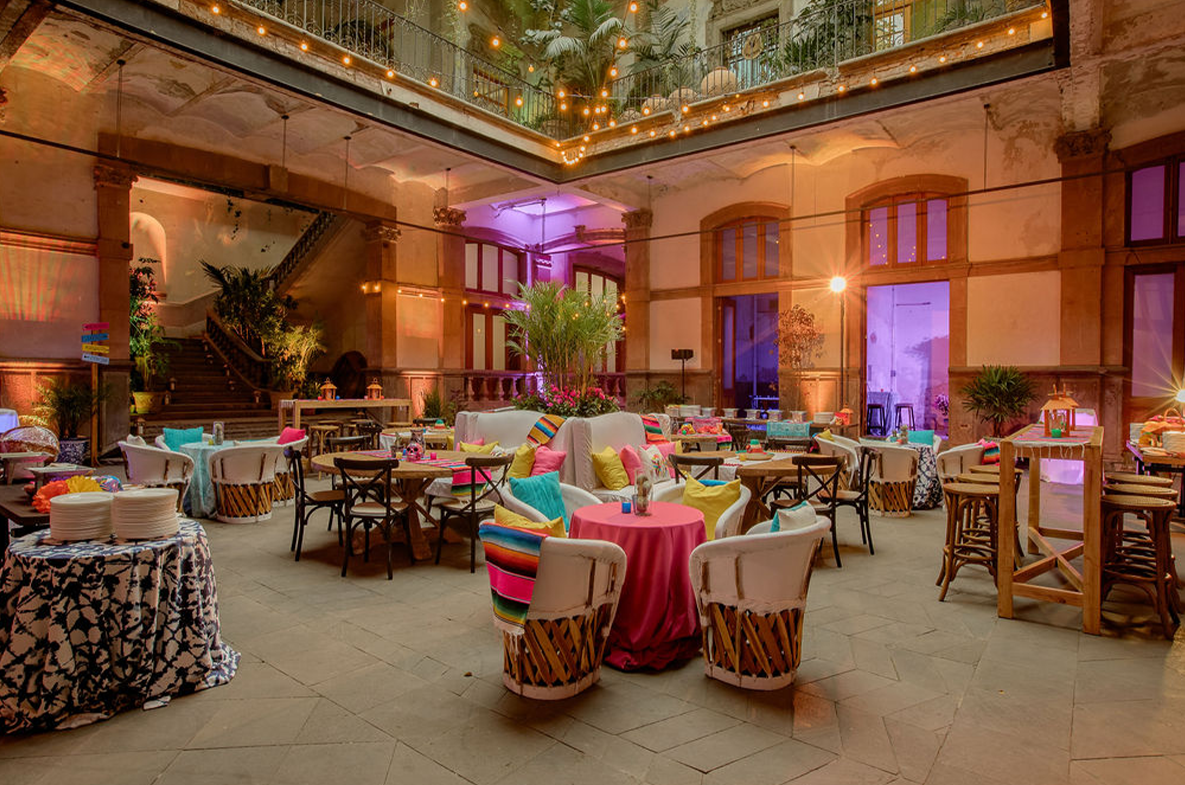 Our work
Michelle Kennedy
2020-02-05T19:57:51-06:00
Parking Garage Takeover This final night [...]
Request a proposal
We would love to work with you wherever you'd like to host your next business event.
Please complete the RFP fields so we can move quickly to start creating a proposal filled with unique and creative event ideas that will meet your program objectives and participant needs. Keep an eye out for our response, which we will send as soon as possible.
---
Contact us directly
South Florida Office
PHONE
954-390-0898