Parking Garage Takeover
This final night party took place at an unexpected venue – the rooftop of a 94,000 square foot parking garage! The endless summer celebratory evening featured exciting entertainment, upscale F&B and plenty of opportunities to let loose.
Challenge
The venue was on the rooftop of a parking garage which had strict height clearance, lower than the typical delivery truck. We had to work as a team to come up with ways to load in with low-pro forklifts and pickup trucks – a real collaborative effort for all suppliers involved.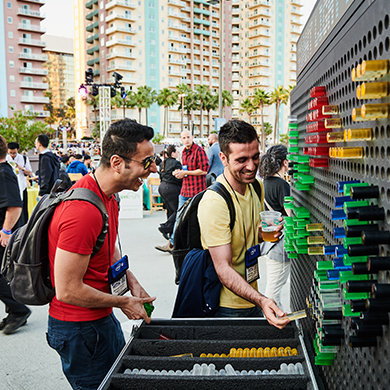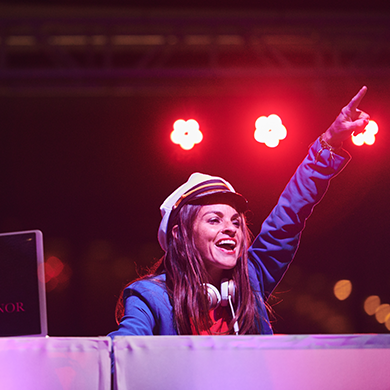 Solution
Coordination. Coordination. Coordination. We were constantly in contact with all nine suppliers to guarantee everything went smoothly. In order to stay organized and ensure load-in clearance, deliveries came in shifts. We arranged to have a staging area for all the trucks and, from there, we utilized multiple forklifts to empty the trucks and drive the furniture, games, and more through the parking garage up to the top. Communication is key and the event went off without a hitch!
Theme-fitting perimeter décor with life-size lifeguard towers, surf boards, tiki torches, nets, beach balls, and palm trees
Custom wood pallet lounge furniture
1946 Ford Surfer's Choice Classic Woodie Wagon
Collaborative games and interactive activities featuring giant Jenga, Connect Four, and LED Light Brite, a 4-person bungee trampoline, and lawn games, custom chalk artist, sandcastle artist, and green screen photo booth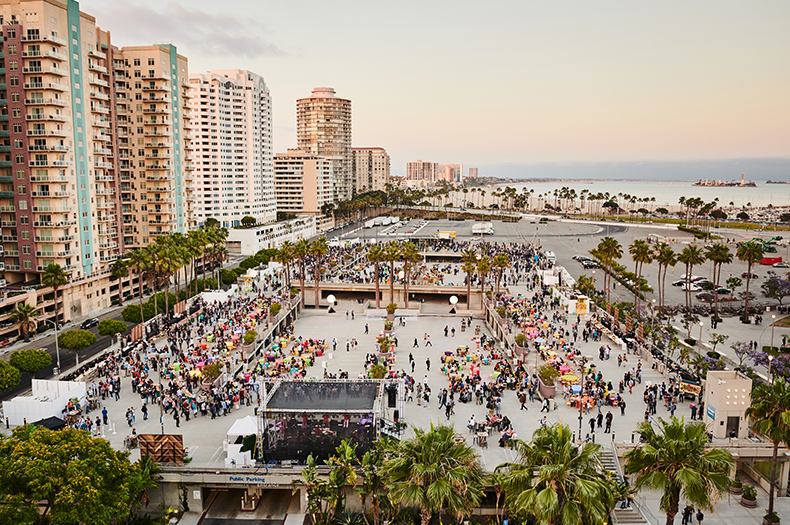 "You were wonderful to work with and I appreciate you helping to make this happen in such a short time frame. I know it was a lot of work! Everyone was very happy and thoroughly enjoyed the evening! We look forward to working with your colleagues in our future cities!"

-Liz, Client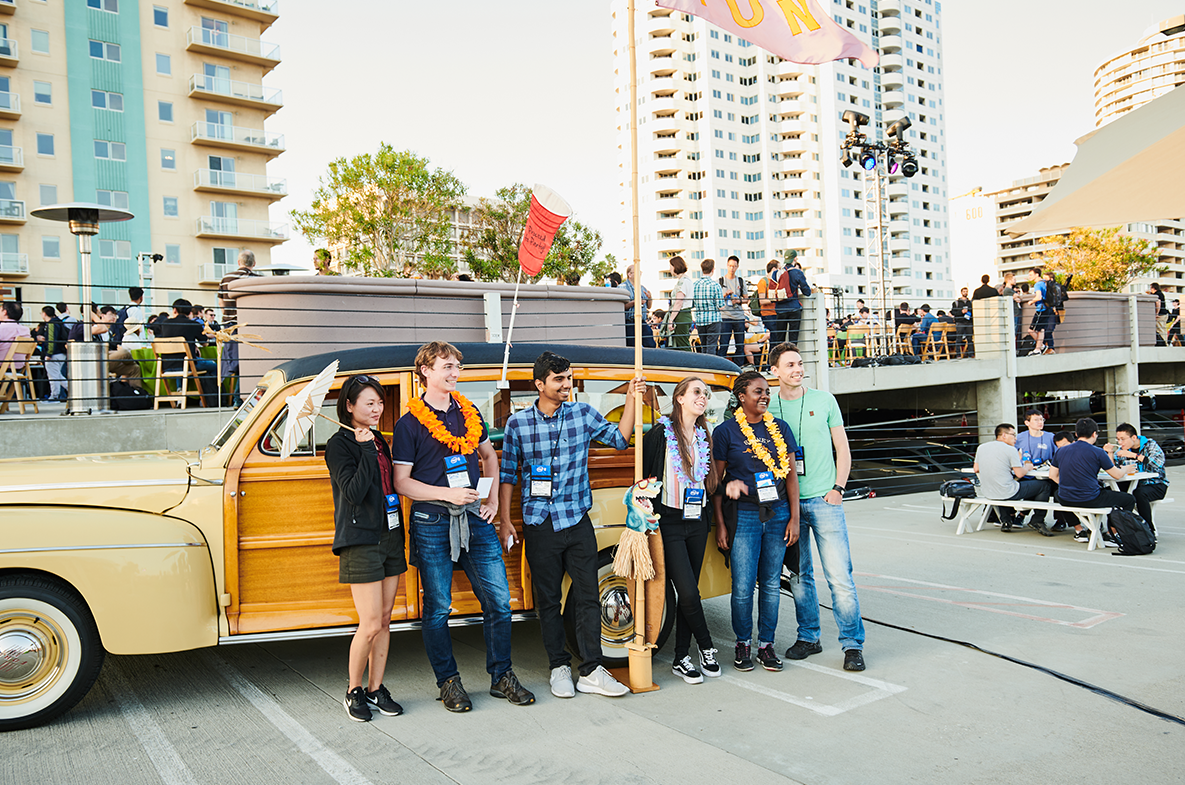 Our work
Michelle Kennedy
2020-02-05T19:57:51-06:00
Parking Garage Takeover This final night [...]
Request a proposal
We would love to work with you wherever you'd like to host your next business event.
Please complete the RFP fields so we can move quickly to start creating a proposal filled with unique and creative event ideas that will meet your program objectives and participant needs. Keep an eye out for our response, which we will send as soon as possible.
---
Contact us directly
Orange County Office
PHONE
714-755-1500