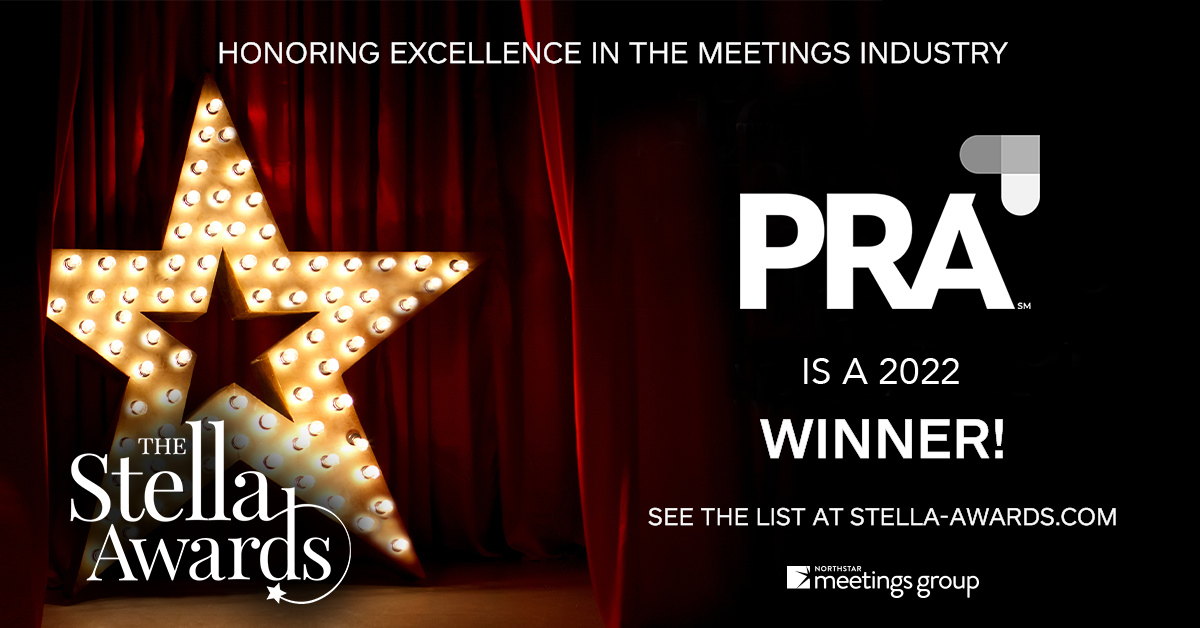 PRA Recognized as Best Destination Management Company
With 6th Consecutive Stella Award
 CHICAGO, November 17, 2022 – PRA, a leader in the Business Events industry, was named Best Destination Management Company (DMC) and recognized with a Stella Award (#StellaAwards2022) from Northstar Meetings Group, according to Loren Edelstein, vice president and content director for Northstar Meetings Group.  This marks the sixth consecutive year PRA has been honored with this prestigious award.
The Stella Awards honor excellence in the meetings industry. The program distinguishes suppliers from around the globe that consi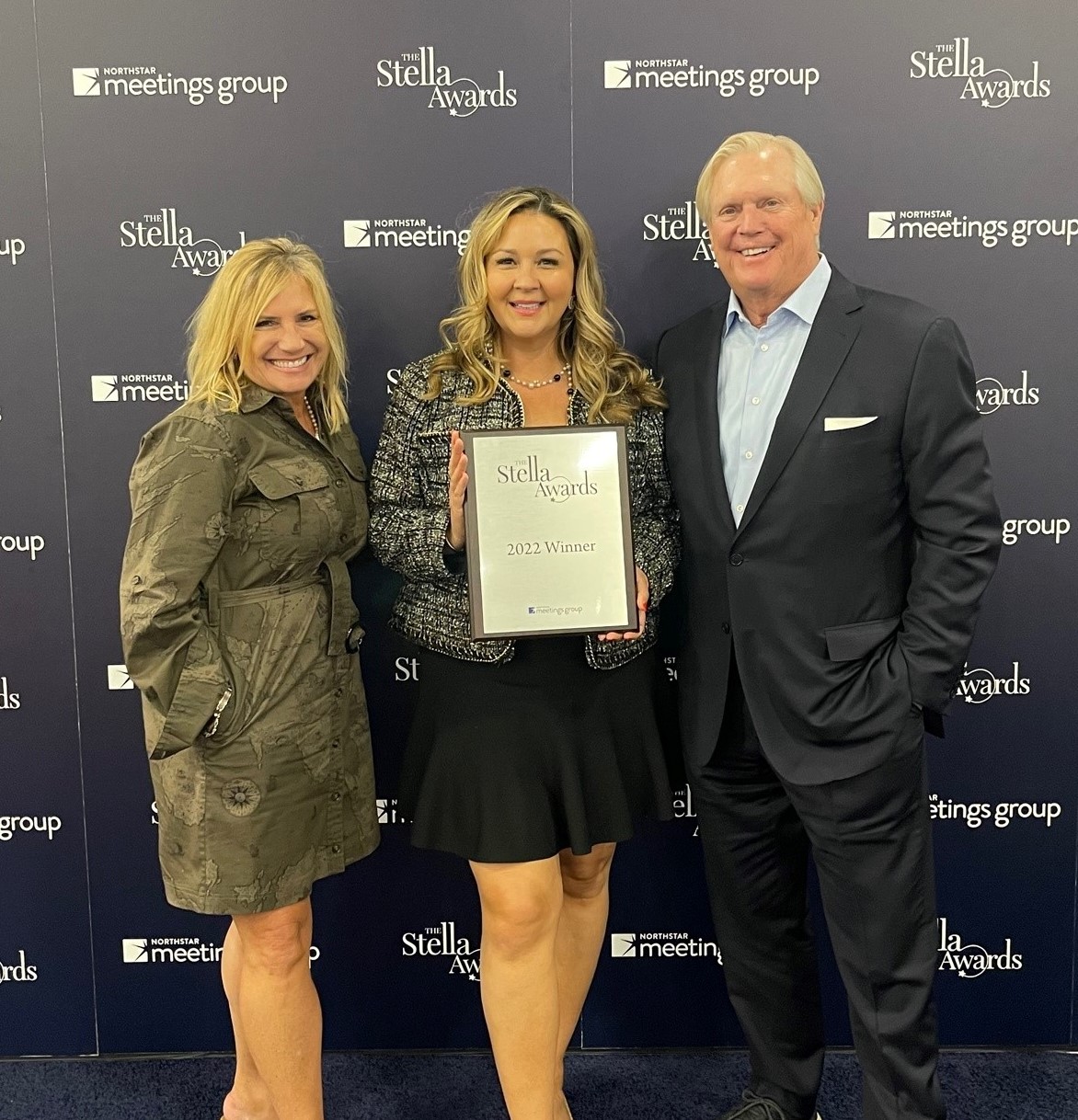 stently deliver quality service and innovation to meeting and event professionals.
 "It is an honor for our teams to be recognized through the Stella Awards, a recognition program amassed with deep peer engagement, which makes this acknowledgment even more meaningful. This award was achieved through the incredible work of our talented team of event professional, working tirelessly on behalf of the clients we have the privilege to serve." shared Mike Fiber, Chief Executive Officer, PRA. "We're thrilled to be named Best DMC for the sixth consecutive year, signifying that we help deliver exceptional meetings that move hearts, minds and businesses forward."
Nearly 6,000 votes were cast from around the world for the 561 destinations, hotels and service providers nominated in 16 categories in six regions in the United States and worldwide. There were a total of 220 total winners and finalists for 2022. Winners were selected by an expert panel of judges overseen by the editors of Northstar Meetings Group's leading brands, Meetings & Conventions and Successful Meetings. Honorees represent organization that deliver overall excellence, quality, service and innovation and other critical aspects of business events.
With the broadest owned system of offices in the Americas, PRA was honored for consistently delivering exceptional value to business event professionals, and the organizations they collectively serve.
"Congratulations to all of the 2022 Stella Award winners and finalists," said Edelstein. "The strong resurgence we're now seeing in meetings in the U.S. and around the world indicates meetings are back. And this year's honorees demonstrate they're not only back, but they're better than ever. Thank you to the 2022 Stella Award winners for demonstrating their commitment to excellence in meetings, incentives, conferences and events."
To discover this year's Stella Award winners or to learn more about the awards program, please visit the Northstar Meetings Group site.
Destination
Newsletter
Waterfront Fine Dining on the san Diego Bay
Press Releases