A perfect day in Hawaii
We designed a one-of-a-kind final night event that exuded the enchanting, majestic island vibes unique to Hawaii. We created an immersive rainforest experience, staying true to the spirit of Hawaii by engaging all senses with bright tropical colors, sound enhancements, video mapping, and a fireworks show.
Challenge
Overcome limitations of the venue and find a way to bring a blank canvas ballroom to life.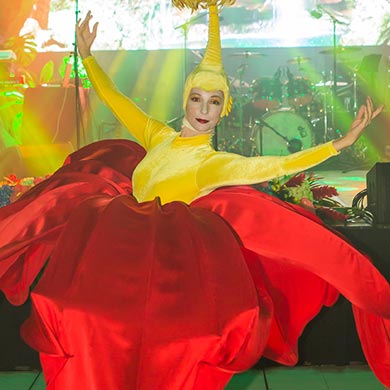 266
Miles of Coastline on Big Island
Solution
We created the "Perfect Hawaiian Day" using 3D Video Mapping. From sunrise over the ocean, to a rainstorm, the perfect sunset and an erupting volcano, the guests were fully engaged in the theme from start to finish.
Custom 3D Video Mapping of the "Perfect Hawaiian Day" accompanied by a soundtrack and hazing effects
Themed entertainment, including gecko acrobats, floral minglers, a Pele Act and conch shell blowers
Private firework finale with custom soundtrack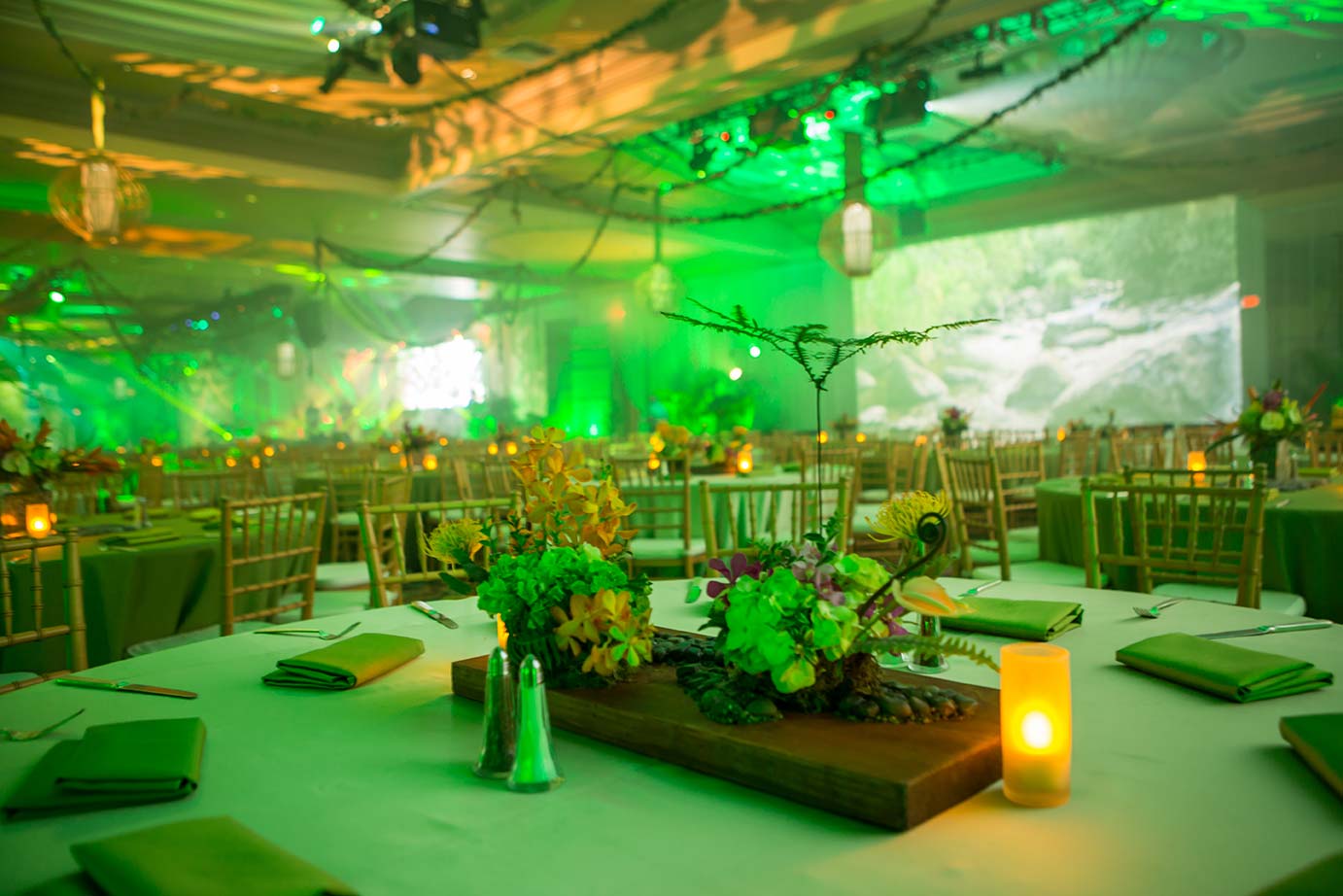 "The PRA team was very responsive and understanding throughout the process and our many changes and requests. They also did a great job working with our budget and understanding our vision and budget restrictions – and made it all happen perfectly!"
— Client, National Financial Services Company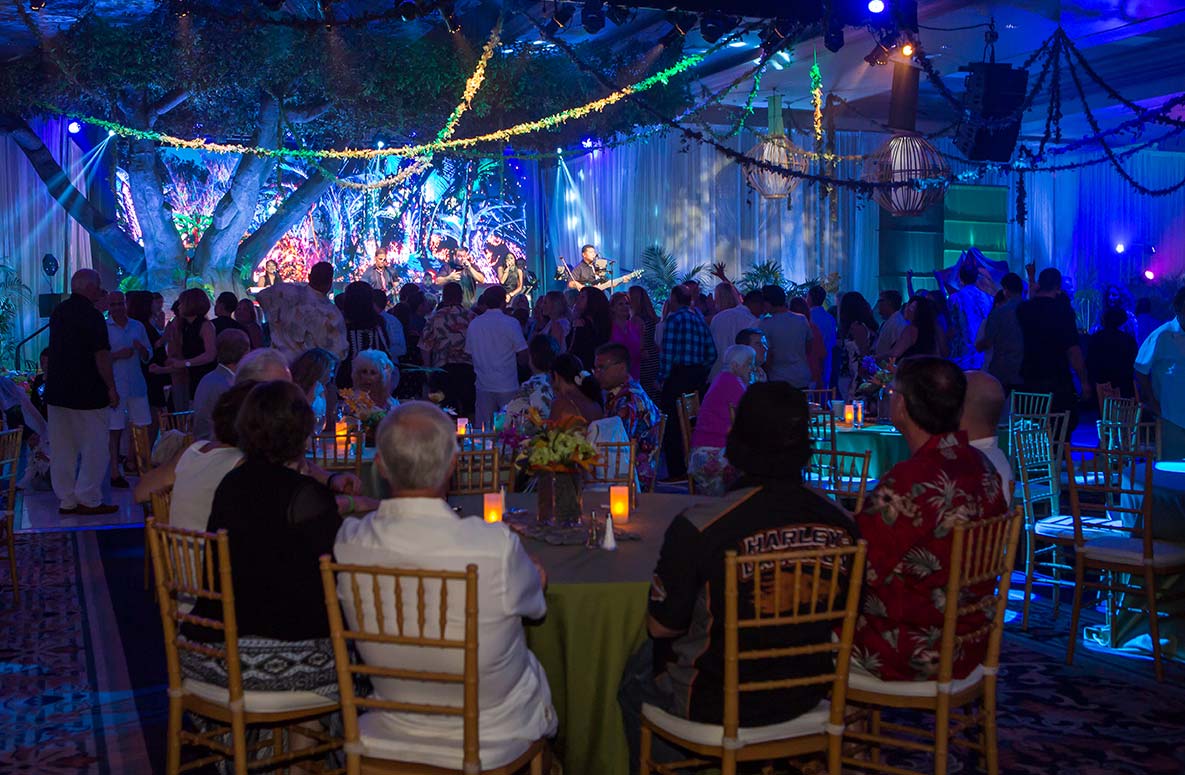 admin
2018-11-14T17:18:15+05:30
Bringing life to the party We [...]
admin
2018-11-14T17:04:29+05:30
A perfect day in Hawaii We [...]
admin
2018-11-15T17:19:23+05:30
Mad scientist experience overtakes Salt Lake [...]
Request a proposal
We would love to work with you wherever you'd like to host your next business event.
Please complete the fields to the left so we can move quickly to start creating a proposal filled with unique and creative event ideas that will meet your program objectives and participant needs. Keep an eye out for our response, which we will send as soon as possible.
---
Contact us directly
Hawaii Office
PHONE
808-593-2900
FAX
808-593-2901
Visit Office