Fire & Ice
With 'hot' entertainment and 'cool' furniture and decor, PRA Arizona created an unforgettable fire & ice event in the heart of the desert. The VIP group experienced a transformed desert venue complete with flaming entrees, compelling entertainers, and surprises around every corner.
Challenge
This event is a yearly repeat program at the same resort along with a large majority of repeat attendees. With discerning attendees and strict transfer time limitations, offsite venue options were limited. Our client selected a venue the group has been to in the past, so the PRA Arizona team had to get creative and transform the space to make it feel brand new to this VIP group.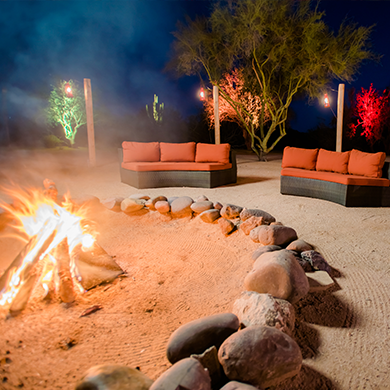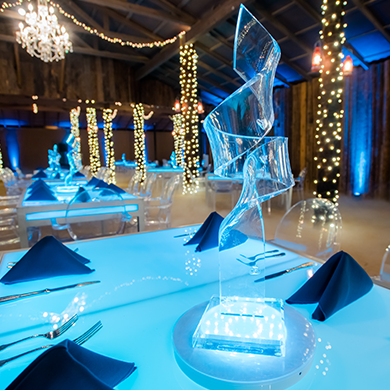 Solution
Wanting to stay away from traditional Western themes while enhancing the beauty of this natural venue, we designed a unique fire & ice event – the first ever done in this location. We utilized the venue's outdoor space to showcase fire, with its built-in fire pits and rugged landscape creating the perfect backdrop. The indoor space, a gorgeous wooden barn, remained closed until dinner service, allowing for a spectacular reveal of icy glow tables and fog covering the ground. Every enhancement was thoughtfully chosen to reflect the theme and transform the space, including fire dancers, interactive food stations, and sleek seating in the 'ice lounge'.
A fog-filled barn created an icy surprise for guests as they entered the dinner space.
Torch-wielding chefs provided dinner and a show as they cooked entrees.
A liquid nitrogen ice cream station finished the night off with sweet frozen treats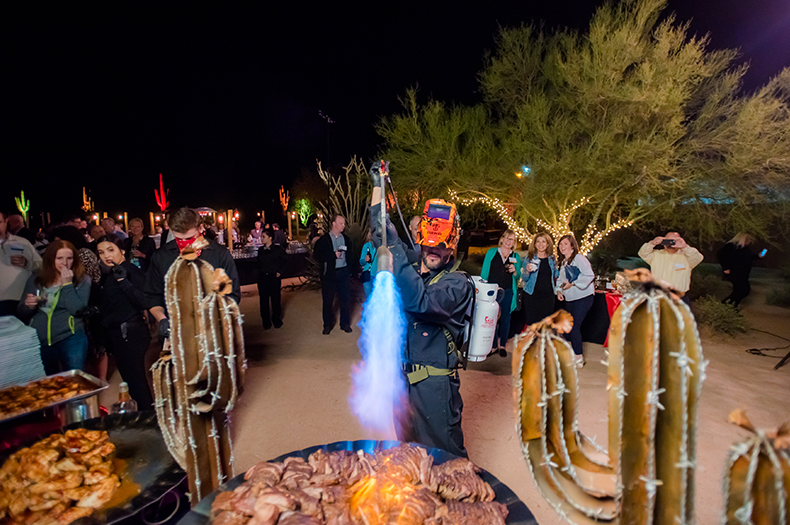 "This was a spectacular event to be a part of! We love collaborating with our clients and supplier partners to create fresh and exciting themes. Seeing the look on the attendees' faces as the barn doors opened to reveal our icy wonderland was truly priceless. It's the best part of the job!"

– PRA Arizona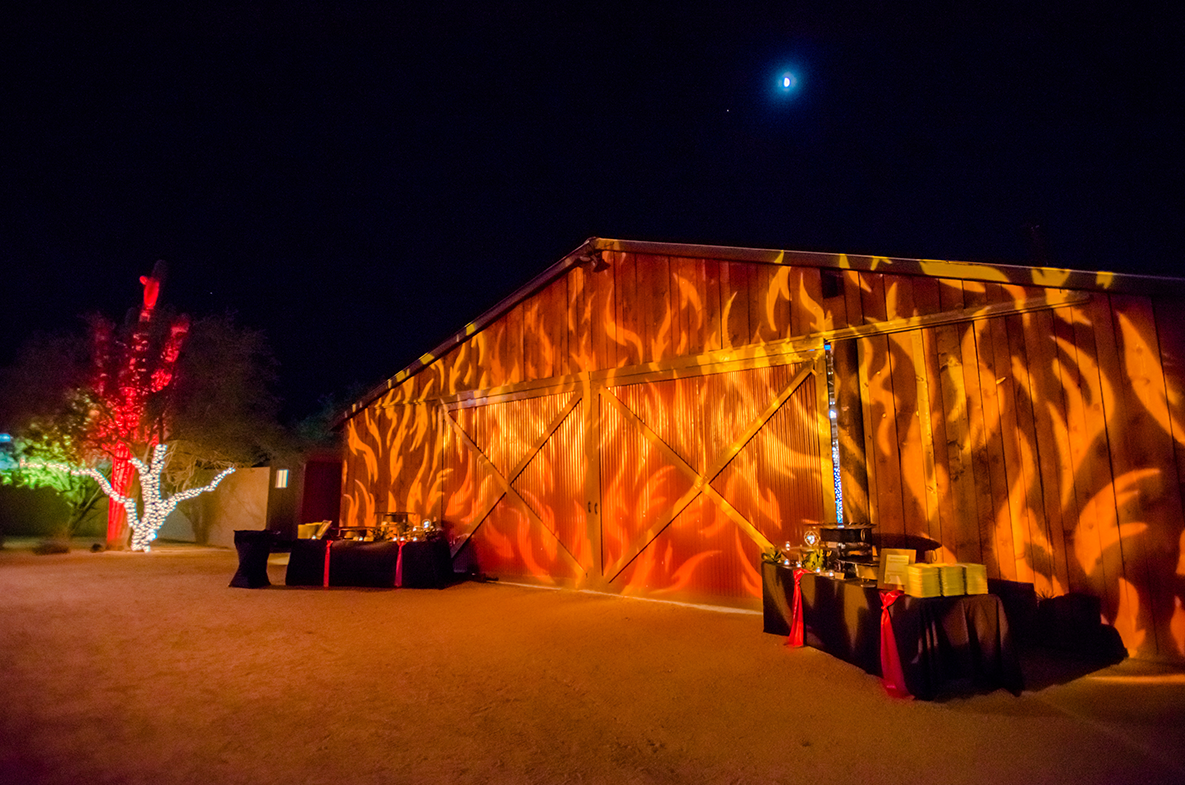 Our work
Michelle Kennedy
2021-04-16T10:14:02-05:00
Quality Partnerships Guaranteed a Safe + [...]
Request a proposal
We would love to work with you wherever you'd like to host your next business event.
Please complete the RFP fields so we can move quickly to start creating a proposal filled with unique and creative event ideas that will meet your program objectives and participant needs. Keep an eye out for our response, which we will send as soon as possible.
---
Contact us directly
Arizona Office
PHONE
480-893-0988