Quality Partnerships Guaranteed a Safe + Healthy In-Person Incentive Live Program
PRA partnered with Northstar for Incentive Live 2021, the GMID Edition, at the Loews Ventana Canyon Resort in Tucson, Arizona. Incentive planners gathered for an in-person loyalty and motivation event showcasing the biggest trends, the biggest influencers, the biggest spenders in the incentive industry. With a responsible, health-first approach, PRA, Northstar and the Loews Ventana Canyon Resort were able to produce a meaningful event that highlighted the ways in which planners could safely plan their return to in-person incentive programs.
Challenge
Originally planned for 2020, Incentive Live in Tucson was rescheduled due to COVID. All planning would have to be re-imagined with a health and safety mindset so planners, many of whom would be traveling for their first in-person event again, would feel comfortable attending. The current landscape or the event world meant more creativity would be needed to produce an impactful event.
120
Incentive Meeting Planners
In-Person
Northstar Incentive Live Event
Health + Safety
Protocols and Technology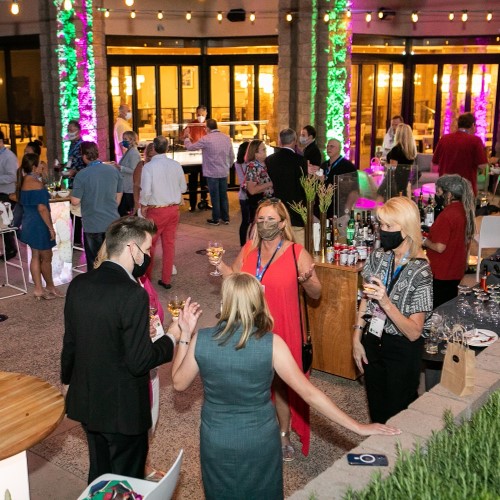 Solution
PRA's local partnerships proved invaluable as we were able to lean on our trusted vendors to join in to create an impactful incentive experience that also celebrated the meetings industry as a whole for GMID. The program scope included a sugar and salt scrub bar, amazing décor, local entertainers, local craft libations, a yoga + sound bath and optional activities.
PRA's health + safety experts consulted with both Northstar and the Loews to make sure that the appropriate standards were being followed. Attendees were asked to provide a negative COVID test, and Safe Access collected the data in a secure manner along with liability waivers plus code of conduct agreements from each attendee. Throughout the program, attendees were asked to wear masks and adhere to social distancing while additional technology partners oversaw contact tracing through a wearable tracker.
Program Highlights included:
Health+ Safety planning and protocols
Opening reception with a sugar and salt scrub bar to activate the sense of smell, flamenco guitarist and décor inspired by the natural beauty of the Loews Hotel
Breaks with a living wall offering artisan popcorn and strung long-stem strawberries
A final night Electric Cowboy theme with neon light up accents, star gazing and local libations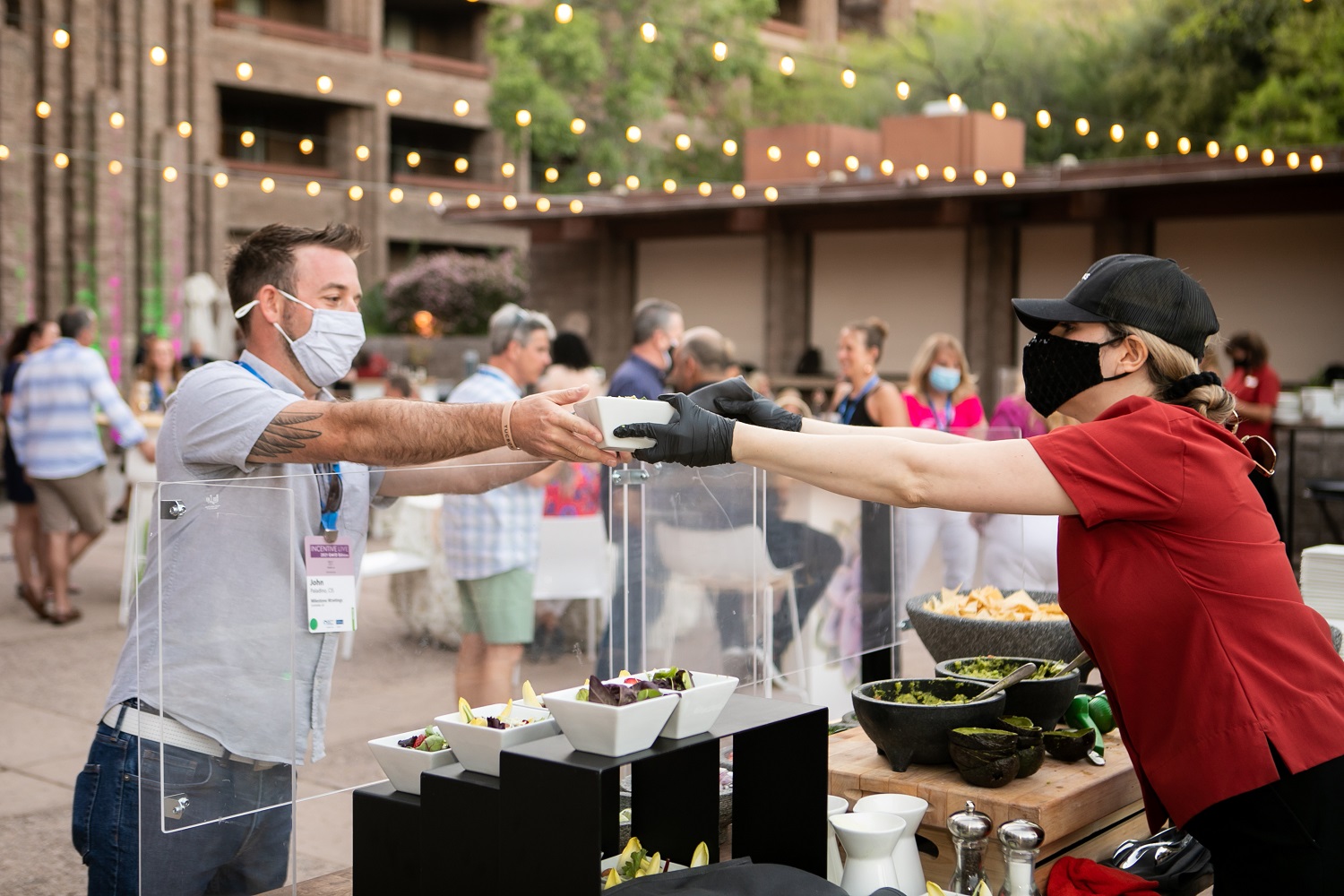 "So glad that Northstar has a lasting relationship with PRA. We rely on them to assist us in making events memorable and unique. Anyone could throw a good party at Coyote Corral, but it's partners like Visit Tucson, and vision and expertise from a partner like PRA, to reimagine a Western theme to be an electrified rhinestone cowboy party!"
Photography by Ketara at Studio Alani and Niccole Radhe
Our Work
Michelle Kennedy
2021-04-16T10:14:02-05:00
Quality Partnerships Guaranteed a Safe + [...]
Request a proposal
We would love to work with in whatever format you choose to host your next business event.
Please complete the RFP fields so we can move quickly to start creating a proposal filled with unique and creative event ideas that will meet your program objectives and participant needs. Keep an eye out for our response, which we will send as soon as possible.
---
Contact us directly
One Smooth Stone
PHONE
1. 630.969.1800