Hybrid Event Success:
A Case Study in Best Practices
PRA and One Smooth Stone worked with the American Academy of Hip and Knee Surgeons (AAHKS) to safely and effectively produce a hybrid event for their annual conference. Using digital platforms and safe in-person practices, the event was a complete success in delivery of content and zero cases of COVID transmission.
Challenge
Design an engaging seminar experience for dual audiences of remote and in-person participants. The client felt a live event was necessary for their membership to retain members and reconnect. OSS was challenged to re-envision the annual meeting as a hybrid event. The team needed to execute safely and create a fully integrated experience for the virtual attendees.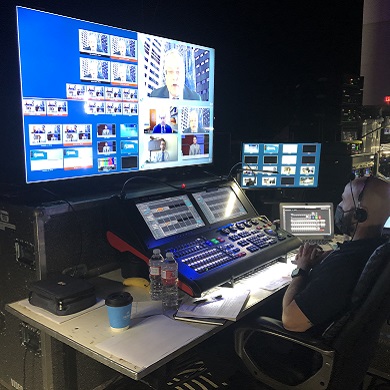 393 In-Person,
966 Remote
Attendees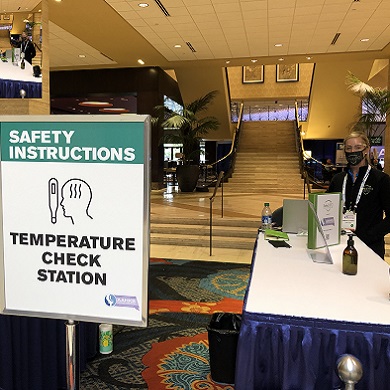 Solution
Utilizing an innovative, and creative approach, while following strict health and safety protocols, One Smooth Stone and PRA Digital designed and delivered strategic content and messaging development featuring over 18 hours of programming delivered by 28 in-person and 66 remote presenters.
Through consultative planning, usage of Health + Safety precautions and technical expertise, our teams were able to create a shared experience for both in-person and remote attendees, which results in a 150% increase in attendance. 
Daily health screening were required and all sessions were streamed to the hotel rooms for any live attendee that did not feel comfortable in the ballroom
Room configurations were designed to meet social distancing guidelines for both attendees and presenters.
Remote audience participation was enabled by the implementation of live stream to the client's LMS system
Announcements were adapted to accommodate the multiple locations, time zones of the remote audience
Live stream programming continued during session breaks to ensure the stream was never dormant for remote participants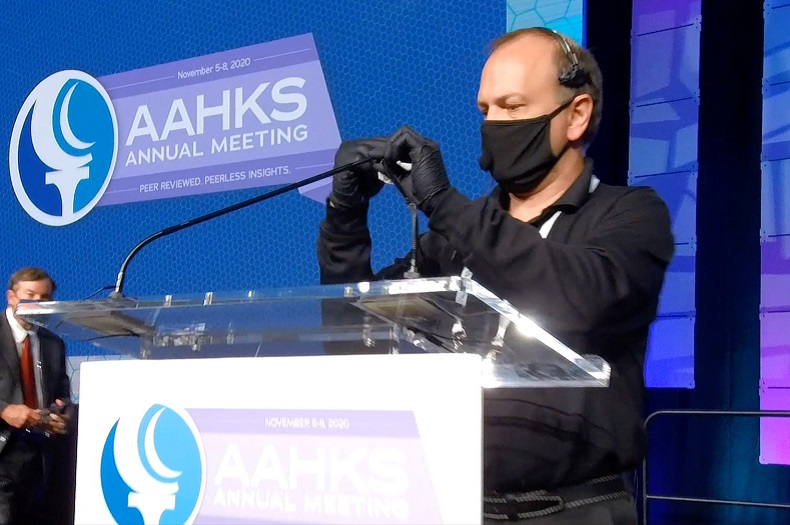 "We could not do this meeting without our production team, One Smooth Stone. Tremendous job to pull this off and, we were doing a lot of planning, but the execution as I think you all see – both virtually and those in person – was tremendous. Kudos to the team!"

AAHKS
Watch a Recap of the Event
Our Work
Michelle Kennedy
2021-04-16T10:14:02-05:00
Quality Partnerships Guaranteed a Safe + [...]
Request a proposal
We would love to work with in whatever format you choose to host your next business event.
Please complete the RFP fields so we can move quickly to start creating a proposal filled with unique and creative event ideas that will meet your program objectives and participant needs. Keep an eye out for our response, which we will send as soon as possible.
---
Contact us directly
One Smooth Stone
PHONE
1. 630.969.1800