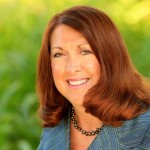 SAN DIEGO, Calif., – September 27, 2017 –Destination Management Company (DMC) veteran, Denise Dornfeld, CIS, of AlliedPRA, Inc., has announced her retirement after passionately serving 32 years in the important DMC sector of US Business Events. The company gathered at its annual event, AlliedPRA Together 2017, to honor Dornfeld and celebrate her outstanding career and contributions to the industry and AlliedPRA. Special guests from around the world were on hand to commemorate Dornfeld's impact and lasting impression on her team, clients, partners and the broader industry.
Dornfeld has held many active memberships and volunteered her time on numerous boards and committees, most recently serving as the President of the Site Foundation's Board of Trustees, where she led the SITE Foundation's research rebirth, supported the case for incentive travel as a driver of business results through SITE's educational opportunities, industry research, and advocacy with other strategic industry partners.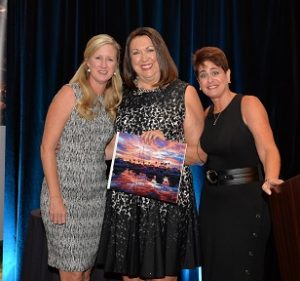 One of her tenants of leadership is her responsibility to give back to the community and industry which has brought her tremendous personal fulfillment, growth and success. Her motto has always been, "teach who you touch to create an atmosphere of engagement". Consequently, Dornfeld has spent much of her career cultivating leaders in the industry, most recently through AlliedPRA's Young Leaders Program and Mentorship Program. She has mentored and inspired thousands of individuals over her career. Additionally, she has created signature nonprofit events for various charities, including her leadership of the Girl Scouts Urban Campout annual fundraising event.
Dornfeld has been described by colleagues as a legend, an industry icon, influencer and a true warrior in her craft. She lit a fire in this industry with her passion for excellence and relentless pursuit to drive change, always keeping valued clients top of mind.
"For over three decades, Denise was a driving force in the growth and success of this organization," shared Founder, Patti Roscoe. "Her many talents include being an extraordinary salesperson who understands business strategies, personnel management, client relationships, and the ability to rein in an idea-driven entrepreneur. She is fiercely loyal to friends, has an unfailing sense of humor, and a bombastic laugh that so helped us get through the best of times and challenging times. I am so grateful she is in my life and hope she slows down enough to glide on moonbeams and play among the stars."
"During my 32 year career with AlliedPRA, I have been privileged and blessed to have worked with some of the most passionate and creative minds in this business," shared Dornfeld. "A more rewarding career I could not have asked for! Thank you for playing an integral role in my love for our industry. With a limitless sea of opportunity, I look ahead now with great excitement to the next chapter of AlliedPRA under the tutelage of CEO Tony Lorenz and how he and the outstanding AlliedPRA team will continue to build on a solid legacy, and truly redefine the important role of DMCs."
AlliedPRA and the broader industry is forever indebted to Denise Dornfeld for her amazing contributions over the years, and wishes her the best in this next chapter.
Congratulations on a job well done!
About AlliedPRA (www.AlliedPRA.com)
Founded in 1981, AlliedPRA is a leading event management and solutions firm in the US, with a reach in over 100 destinations, serving some of the most respected brands in every major industry sector. Visit www.alliedpra.com to learn more.
AlliedPRA Coverage AlliedPRA destinations are served by wholly-owned and franchise operations in Arizona, Aspen, Atlanta, Austin, Beaver Creek, Chicago, Colorado Springs, Dallas/Fort Worth, Denver, Hawaii, Jackson Hole, Lake Tahoe, Las Vegas, Los Angeles, New England, New Orleans, New York, Northern California, Orange County, Orlando, Palm Springs, Park City, Salt Lake City, San Antonio, San Diego, Santa Barbara, South Florida, Vail, and Washington, D.C.
AlliedPRA also connects clients to global partners who specialize in tailoring destination needs while adhering to the same quality standards found in each location. Additional global locations are serviced by our strategic partners in Africa, Asia, Europe, North America and Latin America through 2B UK, Cantrav Destination Management Services, IVI DMC2, DMC Incentive Travel Iceland, KeyCall France and venuesworld.com.
For information on the complete portfolio of services, please email: globalsales@alliedpra.com or simply visit www.AlliedPRA.com. Follow AlliedPRA on its blog site or any of the following social media sites: Twitter at www.twitter.com/#!alliedpra, Facebook at www.facebook.com/alliedpra and on LinkedIn under AlliedPRA groups.
AlliedPRA Media Contact:
Michelle Kennedy
M: +1 619.577.2513
michelle.kennedy@alliedpra.com
Destination
Newsletter
Waterfront Fine Dining on the san Diego Bay
Press Releases