Accomplished Sales Leader Promotes to Expand Global Role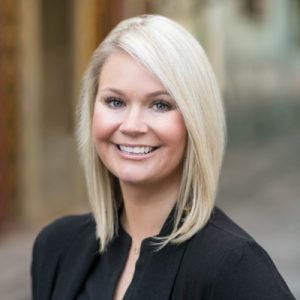 CHICAGO, IL. March 27, 2018 – AlliedPRA, Inc. the leading destination management company (DMC) in the business events industry, is pleased to announce accomplished sales professional, Nicole Hess has been promoted to Global Sales Director, joining the AlliedPRA Global Sales Team, according to Laurie Knapp, Executive Vice President Sales & Marketing, AlliedPRA, Inc.
As a key member of the global sales team, Hess is responsible for generating new business leads and revenue streams in the high-technology sector, while managing key accounts and building strong relationships with contacts to firmly establish AlliedPRA as the preferred solution for DMC requirements in the US Business Events sector. In addition, Hess will drive strategic sales efforts and client development to the growing North American markets, focusing on supporting clients and helping expand business opportunities into AlliedPRA's vast global destinations.
Hess promoted from the highly-successful AlliedPRA Northern California team, where she provided outstanding sales results. She's been named the number one salesperson by volume in the AlliedPRA system and has received several sales achievement awards during her career. In her tenure with AlliedPRA Northern California she served as the main point of contact for clients throughout the sales process to ensure strategic meeting and business goal objectives were accomplished. She managed a team of Account Managers through the planning and operations phases of client programs and events to ensure operational success.
"We are thrilled to welcome Nicole to the AlliedPRA Global Sales Team," shared Knapp. "Nicole has consistently delivered outstanding results in serving her clients and accomplishing her sales goals. Her deep understanding of the tech sector and solid sales background for meetings and events will benefit the team, helping to further expand our service offerings to our valuable clients around the globe. She brings a solid track record of success and is the perfect addition to our growing sales organization."
Hess added: "AlliedPRA has a dynamic group of sales leaders who play a significant role in the global landscape of corporate events. The company is solidly positioned as the leader in the DMC sector of the Business Events Industry and is known for its outstanding service delivery, results-oriented program management and creative meeting elements. I am so pleased to be associated with this extraordinary team of professionals as we continue to develop this next chapter at AlliedPRA."
Hess has been active in various industry organizations throughout her career, including the Society for Incentive Travel Excellence (SITE) and the Corporate Event Management Association (CEMA). She currently serves on the Young Professional Advisory Council for Make a Wish Foundation. Hess holds a Bachelor of Arts degree from California State University, Chico, where she majored in Business Marketing emphasis in Special Event Management. She resides in the booming tech capital of Northern California.
AlliedPRA (alliedpra.com)
Founded in 1981, AlliedPRA is a leading event management and solutions firm in the North America, serving many of the most respected brands in every major industry sector.
AlliedPRA destinations are served by full service teams in Arizona, Atlanta, Austin, Chicago, Colorado Springs, Dallas/Fort Worth, Denver, Hawaii, Jackson Hole, Lake Tahoe, Las Vegas, Los Angeles, Nashville, New England, New Orleans, New York, Northern California, Orange County, Orlando, Palm Springs, San Antonio, San Diego, Santa Barbara, South Florida, Utah, Vail/Beaver Creek, and Washington, D.C.
AlliedPRA also connects clients with global partners who specialize in tailoring destinations needs while adhering to the same quality standards as AlliedPRA. Additional global locations are serviced by our strategic partners in Africa, Asia, Europe, North America and Latin America through 2B UK, Cantrav, IVI DMC2, DMC Incentive Travel Iceland, KeyCall France and venuesworld.com.
For information on the complete portfolio of services, please email: globalsales@alliedpra.com or visit AlliedPRA.com. Follow AlliedPRA on our blog .
Media Contact:
Michelle Kennedy
M: +1-619-577-2513
michelle.kennedy@alliedpra.com
Destination
Newsletter
Waterfront Fine Dining on the san Diego Bay
Press Releases