AlliedPRA and ESA Latin America Form Strategic Partnership Part of Shared
Strategic Market Expansion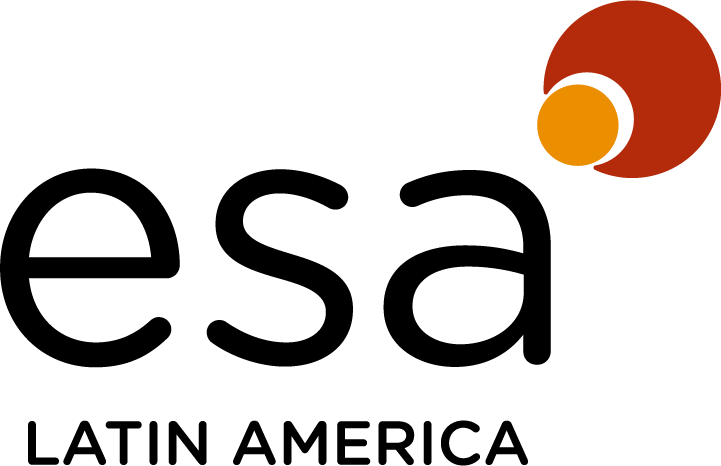 Chicago, IL., and Fort Lauderdale, FL. April 30, 2018 – AlliedPRA, Inc. a leading event management and solutions firm in the business events industry in North America, and ESA Latin America, Corp., a leading destination management company in the business events industry in Latin America, are pleased to announce that
AlliedPRA and ESA Latin America have entered into a strategic partnership.
Through this partnership, valued clients will have expanded solutions for business events and related deliverables in each partners' destinations, further enhancing the global reach of the AlliedPRA and ESA brands.
Founded in 2003, ESA Latin America delivers every aspect of business events across Latin America. ESA's coverage of Latin America is unrivaled, with 11 offices across Argentina, Brazil, Chile, Colombia, Mexico, Panama, Peru, and Uruguay. ESA provides services in every territory of these eight countries, offering clients the benefit of ESA's extensive resources, in-depth local knowledge, and buying power.
AlliedPRA, with its 27 offices across North America, is growing organically and significantly across its system, and through an expanding list of acquisitions in several key markets.
"We are thrilled to partner with AlliedPRA. The destinations that ESA Latin America services are the perfect complement to those of AlliedPRA. ESA's faithful business customers will be able to receive world-class service from AlliedPRA in North America and AlliedPRA's valued clients will now be able to experience ESA's destinations for all their events across Latin America," shared Leandro Popik, CEO & Co-Founder of ESA Latin America. "Our two companies have a lot in common. Our passion for creating amazing experiences that transform business events, and our consistency in providing excellence over so many years, makes us a great match. The leadership teams of the two companies have built a great relationship, as well as an exciting plan of action to continue bringing our two teams closer and closer together, through education and shared experiences, to provide consistency in our now expanded service offering."
Tony Lorenz, CEO of AlliedPRA, shared: "AlliedPRA has been hearing an increasingly louder drum beat of client interest in Latin America. In ESA we have found a progressive partner in this important region. We share core values of humility, intensity, and ownership of our outcome, in addition to our high caliber approach to our respective business and services in our markets. ESA is the right partner for our business at the right time in our growth story. We are thrilled to have the opportunity to work with Leandro and his stellar team at ESA."
AlliedPRA (alliedpra.com) Founded in 1981, AlliedPRA is a leading event management and solutions firm in the North America, serving many of the most respected brands in every major industry sector.
AlliedPRA destinations are served by full service teams in Arizona, Atlanta, Austin, Chicago, Colorado Springs, Dallas/Fort Worth, Denver, Hawaii, Jackson Hole, Lake Tahoe, Las Vegas, Los Angeles, Nashville, New England, New Orleans, New York, Northern California, Orange County, Orlando, Palm Springs, San Antonio, San Diego, Santa Barbara, South Florida, Utah, Vail/Beaver Creek, and Washington, D.C.
AlliedPRA also connects clients with global partners who specialize in tailoring destinations needs while adhering to the same quality standards as AlliedPRA. Additional global locations are serviced by our strategic partners in Africa, Asia, Europe, North America and Latin America through 2B UK, Cantrav, ESA Latin America, DMC Incentive Travel Iceland, KeyCall France and venuesworld.com.
For information on the complete portfolio of services, please email: globalsales@alliedpra.com or visit AlliedPRA.com. Follow AlliedPRA on our blog or any of the following social media sites through the links below.
ESA Latin America (esaLatinAmerica.com) ESA Latin America is an event and destination management company operating in Argentina, Brazil, Chile, Colombia, Mexico, Panama, Peru, and Uruguay. ESA has full ownership of its operational offices throughout Latin America, and of its Sales & Marketing teams in North America and Europe, to consistently deliver an amazing customer experience. ESA stands for Excellent Service Always. The company's motto, Challenge Convention, establishes the company's commitment to creativity, originality, and innovation.
Destination
Newsletter
Waterfront Fine Dining on the san Diego Bay
Press Releases