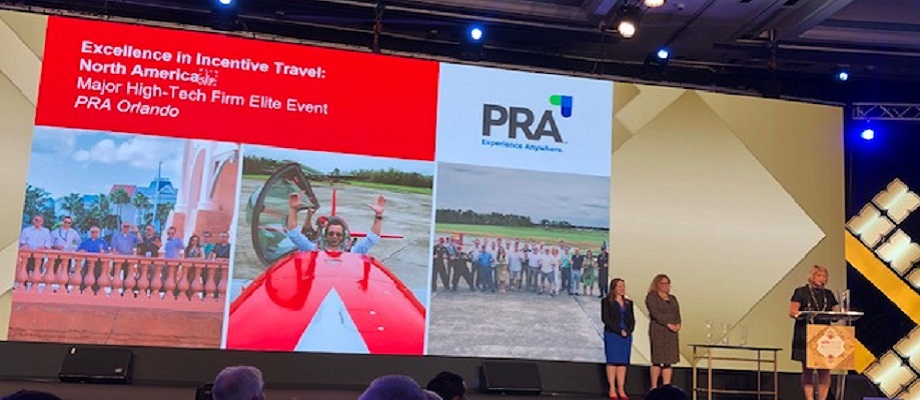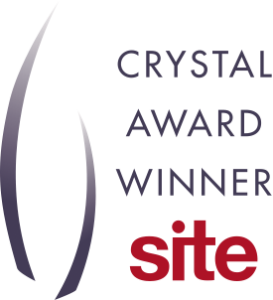 PRA Orlando and PRA Hawaii (in partnership with CWT Meetings & Events), were recognized by Society for Incentive Travel Excellence (SITE) with Crystal Awards for Excellence in Incentive Travel: North America, and Most Impactful Effort Toward Corporate Social Responsibility as Part of an Incentive Program at the Crystal Awards Recognition Ceremony held during SITE Global Conference 2019 in Bangkok, Thailand.
Considered the highest honor in the Incentive Travel industry, SITE Crystal Awards recognize creative, practical, and truly memorable incentive programs that not only keep employees engaged, but also drive business results and improve a business' bottom line.
"As the Society for Incentive Travel Excellence it's only fitting that we have our own reward and recognition program to highlight excellence in incentive travel. The Crystal Awards program is a long-standing SITE tradition, part of our association since 1980 and a hotly contested, much anticipated annual event. It confers the highest honor in our industry to incentive travel professionals who have clearly demonstrated how incentive travel leads to business results," commented SITE President 2018, Annamaria Ruffini, CIS, CITP, CMP.
Excellence in Incentive Travel – PRA Orlando (partnering with One10): To incentivize its sales force and reward top employees, a major high-tech firm wanted a new program unlike any in the industry – one that was exclusive, memorable and difficult to replicate.  During the Elite Event, the top 20 sales performers were whisked from a sales meeting in the Bahamas aboard a private jet for a 24-hour adventure. Once at the secret destination of Orlando, the group headed to Fantasy of Flight, a nearby aviation attraction. The mission: fly high-performance airplanes under the supervision of an expert fighter pilot and engage in an actual aerial dogfight with each other. PRA Orlando and One10 Marketing delivered an amazing experience that was unique and monumental, exceeding the client's goals above and beyond expectations.
Most Impactful Effort Toward Corporate Social Responsibility as Part of an Incentive Program – PRA Hawaii (partnering with CWT Meetings & Events): Partnering with CWT Meetings & Events, PRA identified an agroforestry initiative whose mission to "engage our community with regenerative natural farming practices" matched the client's desire to leave a lasting legacy and benefit the local community long after the completion of its incentive travel program. Over 350 volunteers were taken on buses to an undeveloped on the island of Maui, where the teams got to work planting over 100 trees which bear the native breadfruit. Nearly 2,000 pounds of breadfruit will be distributed to local community member and school districts for lunch programs.
"We are very honored to receive Crystal Awards! These events are a true testament of teamwork starting with unique resources and magical orchestration by the PRA teams and partners. The result were fantastic, impactful experiences for the participants. Thanks to the clients for trusting us!" commented Madelyn Marusa, CIS, DCMP, PRA Vice President, Industry Relations.
Destination
Newsletter
Waterfront Fine Dining on the san Diego Bay
Press Releases