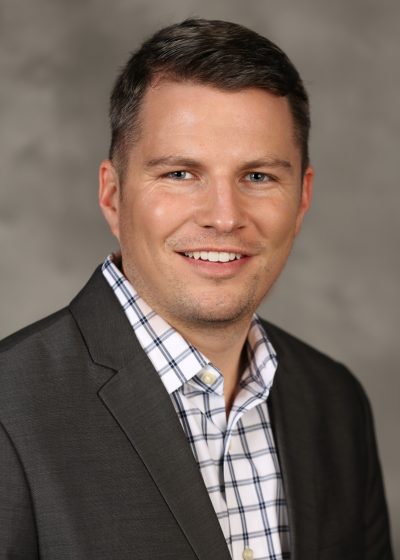 NEW YORK, June 18, 2018 – Briggs, An AlliedPRA Company and one of the leading destination management companies (DMC) in the business events industry, is pleased to announce Greg Byrnes joined the company as Account Executive.
As Account Executive, Byrnes is responsible for maintaining and growing business with existing Briggs clients, in addition to driving new business to the Briggs and AlliedPRA teams. His expertise in global business development along with his extensive industry relationships, will play an instrumental role in new lead generation and diversification to the sales initiative. A Manhattan resident of seven years, Byrnes enthusiastically absorbs the culture and unique elements of NYC to deliver new concepts to clients.
Before joining the Briggs in New York City, Byrnes worked extensively in the meetings industry for six years, most recently with Northstar Travel Group, where he oversaw sales across a global territory uniting buyers and sellers of meetings and incentive travel through an array of media products, digital avenues and live events.
Byrnes is an active member with SITE (Society for Incentive Travel Excellence) and has been a member of the organization for five years. He has been a board member for the Northeast chapter for three years and is the current president of the 130+ member chapter. Outside of the industry, Byrnes dedicates his time to the Cystic Fibrosis Foundation and serves on the committee of Tomorrow's Leaders.
"We are thrilled to welcome Greg to the Briggs Sales Team," shared Michael Costa, General Manager, Briggs, An AlliedPRA Company. "His keen understanding of the hospitality industry and solid sales background for meetings and events will benefit the team, helping to further expand our creative program offerings to our valued clients around the globe. Greg brings a solid track record of success and is the perfect addition to our growing sales organization."
A native of Cleveland, Ohio, Byrnes was educated at Fairleigh Dickinson University in New Jersey and continued his studies in Switzerland earning a master's degree in International Tourism. He currently resides in Manhattan with his wife Erica.
Briggs, an AlliedPRA Company
Briggs is an award-winning, savvy New York Event & Destination Management Company with a time-honored dedication to perfection. Recognized throughout the world with multiple achievement awards, Briggs leads the industry with peerless service, strong management and unexpected creativity. The firm creates memorable experiences for corporate teams and incentive groups through its close relationships with the most important resources and venues in New York. For more information on Briggs, please visit www.briggsnyc.com.
AlliedPRA (alliedpra.com)
Founded in 1981, AlliedPRA is a leading event management and solutions firm in the North America, serving many of the most respected brands in every major industry sector.
AlliedPRA destinations are served by full service teams in Arizona, Atlanta, Austin, Chicago, Colorado Springs, Dallas/Fort Worth, Denver, Hawaii, Jackson Hole, Lake Tahoe, Las Vegas, Los Angeles, Nashville, New England, New Orleans, New York, Northern California, Orange County, Orlando, Palm Springs, San Antonio, San Diego, Santa Barbara, South Florida, Utah, Vail/Beaver Creek, and Washington, D.C.
AlliedPRA also connects clients with global partners who specialize in tailoring destinations needs while adhering to the same quality standards as AlliedPRA. Additional global locations are serviced by our strategic partners in Africa, Asia, Europe, North America and Latin America through 2B UK, Cantrav, ESA Latin America, DMC Incentive Travel Iceland, KeyCall France and venuesworld.com.
For information on the complete portfolio of services, please email: globalsales@alliedpra.com or visit AlliedPRA.com. Follow AlliedPRA on our blog or any of the following social media sites through the links below.
Media Contact:
Michelle Kennedy
M: +1-619-577-2513
michelle.kennedy@alliedpra.com
Destination
Newsletter
Waterfront Fine Dining on the san Diego Bay
Press Releases