Awaken Your Senses
We transformed a simple, sit-down dinner with full image mapping, elegant music and special touches to create a full sensory dining experience at an exclusive venue in Miami Beach.
Challenge
One of the biggest challenges for this experience was coordinating all of the sensory elements together to create a complete, obvious and instant atmosphere change. Each course had to be served as the image mapping and music were changed simultaneously, all with a timeline that was largely dependent on speakers who opted to speak from the heart instead of a full script.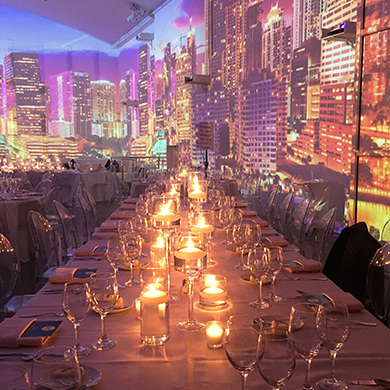 75°F
Average Yearly Temperature of Miami
Solution
To ensure all key technology was in place and everyone would be prepared for the proper cues, we did a full run through before the event with lighting, sound and speakers. During the event, radio communication to all departments was key to making this evening a success. Additionally, we relied on an experienced service staff to prep and deliver each course quickly and increased the number of staff from what might be typical for this size group.
Full room image mapping with coordinating sound and themed menu
Incorporation of client's newly launched perfume scent into entrance diffusers as an added sensory touch
Special "wow" moment with custom popcorn, roses and client product distributed to guest as image mapped roses bloomed on the surrounding walls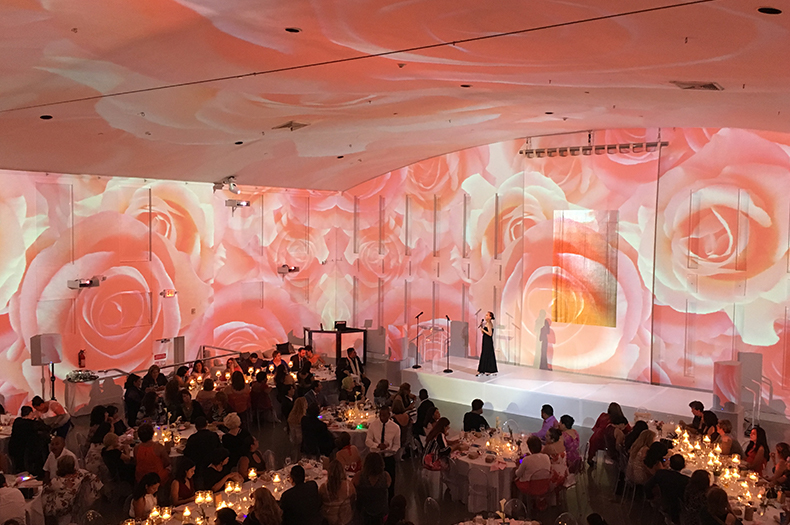 "I cannot thank you enough for bringing our vision to life (actually bigger then life). Our program was amazing and the positive reviews keep coming in…Thank you for your dedication, creativity and true passion for our program!"

– Cosmetic Client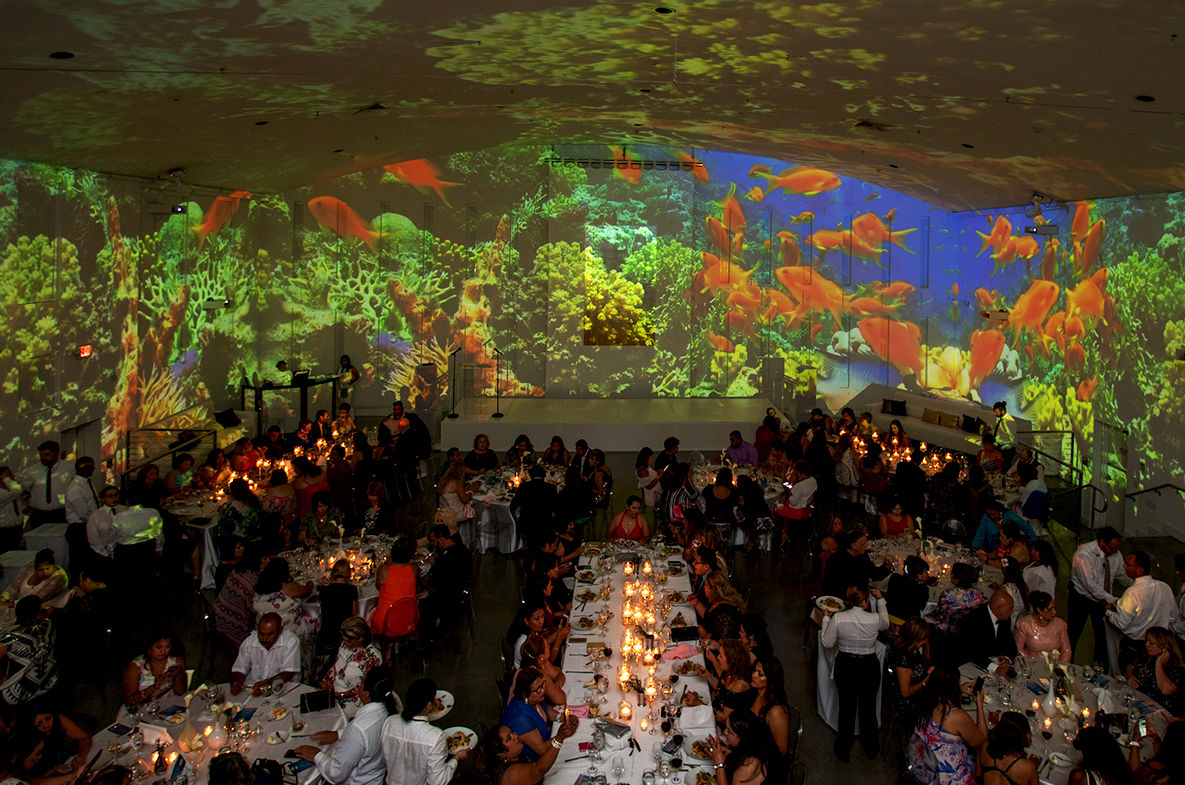 Our work
Michelle Kennedy
2021-04-16T10:14:02-05:00
Quality Partnerships Guaranteed a Safe + [...]
Request a proposal
We would love to work with you wherever you'd like to host your next business event.
Please complete the RFP fields so we can move quickly to start creating a proposal filled with unique and creative event ideas that will meet your program objectives and participant needs. Keep an eye out for our response, which we will send as soon as possible.
---
Contact us directly
South Florida Office
PHONE
954-390-0898