PRA Business Events is proud to announce a gifting partnership with Citizen Watch America, whose brands are known for renowned quality and design showing clients how highly they are valued. This partnership will be what separates your events apart from the rest as guests leave with unique memories.
By working with PRA, you will have the opportunity to offer discounted items from CWA's large portfolio of brands to your employees, through a personalized gifting experience.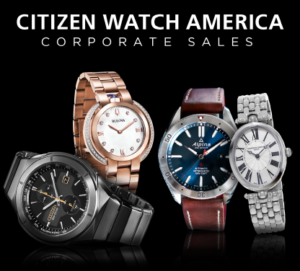 What Citizen Watch America Has to Offer
As one of the industries oldest Corporate Sales divisions, CWA has continued to demonstrate their knowledge through experience, gaining the respect of their clients. They hold an extremely large selection of trusted brands ranging from Citizen, Alpina, Arnold & Son, Bulova, Accutron, Caravelle and Frederique Constant. With hundreds of styles to choose from, clients are sure to find a favorite!
 "Reward your best with iconic brands" -CWA
The Benefits of Corporate Gifting
Corporate gifting is known to improve loyalty and strengthen the bonds between an employer and their staff. It is a special way to express your gratitude to your hard-working employees for all that they do.
Positivity attracts positivity.
Please contact Citizen Watch America's Senior Vice President Corporate Sales, Adrienne Forrest to learn more about partnering with PRA and Citizen Watch America.
Tel/SMS: 212.497.7388
Cell: 914.414.1149
Destination
Newsletter
Waterfront Fine Dining on the san Diego Bay
Recent Blog Posts