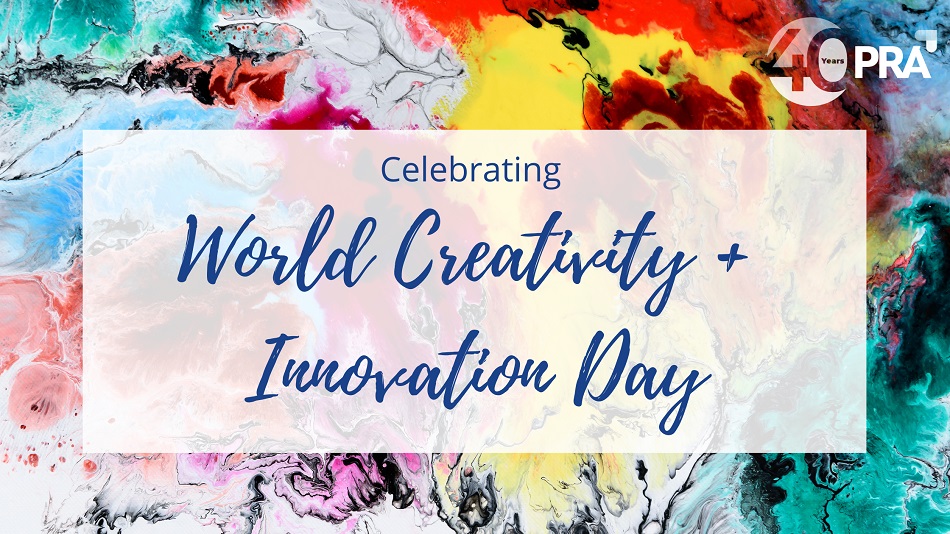 PRA Believes in the Power of Creativity. The World Does Too!
A message from Executive Creative Director, Hillary Smith.
Meet our Executive Creative Team! The brains behind the incredible moodboards and events, and experts in our Design Thinking Process.
Hillary Smith, CMP, CSEP, Executive Creative Director
Hillary leads our creative team, with a vision for PRA that pairs strategy with design to create ideas and events that are not only unique, but beyond anything attendees have seen before. Learn a bit about Hillary here or reach out to her directly at Hillary.Smith@PRA.com. She loves to brainstorm!
Home is Where the Heart is: I was born and raised in St. Louis, MO and now call South Florida home.
Where do you find creative inspiration? Travel, Reading, Festivals, B to C Marketing Events
What's an event you'd love to design? Coachella
Hillary's Favorite Creativity Quote: "Imagination is more important than knowledge. Knowledge is limited. Imagination encircles the world." ~Albert Einstein
Ashley O'Keefe (Yuknus), Regional Creative Director
Ashley O'Keefe (née Yuknus and newly married!) is the Regional Creative Director based on the east coast. She is a powerhouse creative, with the ability to see events from a perspective that takes the attendee's overall journey and enhances it with vibrant surprise and delight moments. You can read more about Ashley's background and inspiration here, and reach her directly at Ashley.OKeefe@PRA.com when you need a "wow" moment.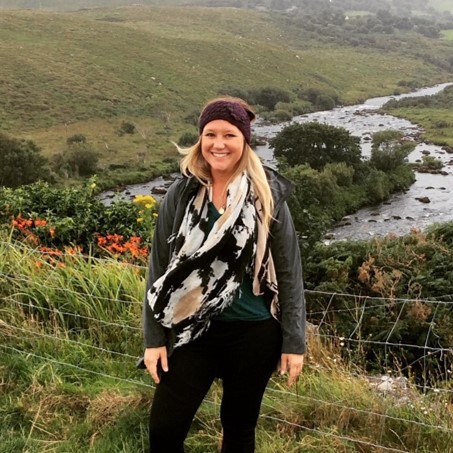 Home is Where the Heart is: Born and raised in Florida!
Ashley's Design Training: Graduated from Florida State University's ultra-competitive Interior Design with a Bachelor of Arts (CIDA accredited). She studied abroad in Italy, then Turkey, Croatia, and Greece. Back stateside, Ashley had internships in multiple interior design firms and social event companies before landing in the DMC world.
What is one of the most creative things you've seen lately? Danish Architect, Bjarke Ingels' Houseboat. He transformed an old ferryboat into a floating mansion, called "Billy Goat Gruff" I thought it was incredibly unique and creative!
What is an event you'd love to design? We just recently developed an Immersive Theater Concept at an iconic historic venue (Dinah Shore's House). The concept is guests getting immediately transformed back in time with a storyline that unfolds throughout the evening. I get so excited about these immersive experiences. I want to write the story/script, style the characters, pick the setting and watch the evening unfold – ultimately ending in a party where everyone is dressed in period clothes!
Alicia Kingsley, Regional Creative Director
Alicia Kingsley is our west coast Regional Creative Director and is the type of artist who sees the world in bright, beautiful colors. With vision like that, it's no wonder Alicia is an award-winning designer. When you are ready to color your event in the most beautiful experiences, reach out to Alicia at Alicia.Kingsley@PRA.com.
Home is Where the Heart is: Born in Franklin, Ohio, and am now a California girl!
Alicia's Design Training:  I am self-taught but have been in the art and design world my whole life, starting as a dancer. That creativity continued into my career as the owner of Alicia Kingsley Design and as I found my way to event design.
Where do you find creative inspiration? Living internationally and my travels
What's an event you'd love to design? The Oscars Governor's Ball
Amy Nathanson, Senior Regional Creative Designer
Amy Nathanson is a Senior Regional Creative Designer based out of Nashville. Amy not only finds her creative inspiration from the world around her, but also among other creatives, who design with average everyday objects and reimagine them into the extraordinary. More is more, bigger is better, and fun is number one! That mindset helps set Amy's work apart, so when you are ready for design that's outside the norm, reach out to her at Amy.Nathanson@PRA.com.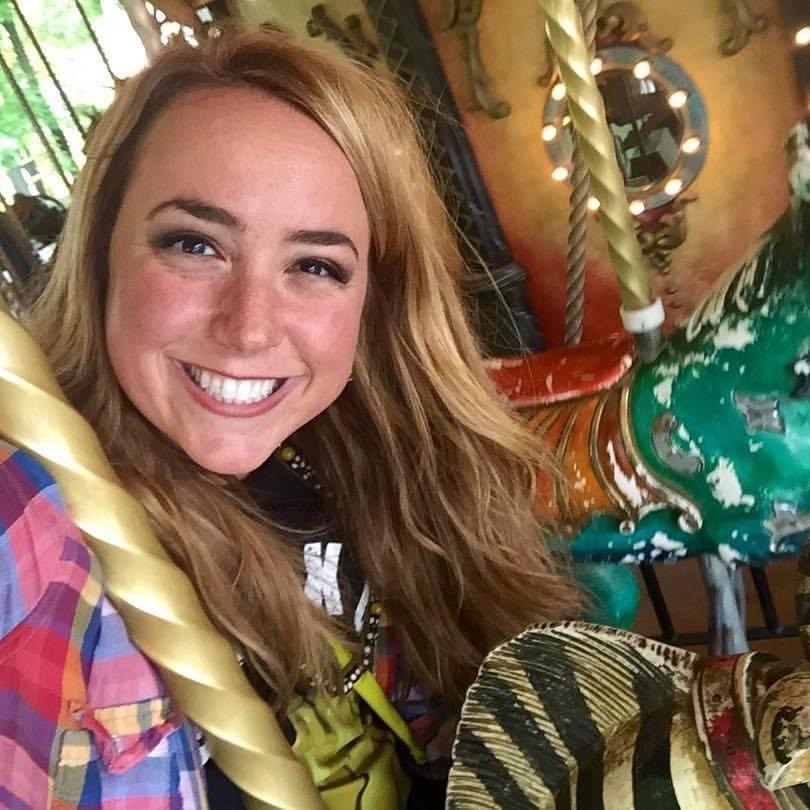 Home is Where the Heart is: I am originally from New Jersey, but I really grew up in Franklin, Tennessee
Creativity Quote: I love to dream really, really big, but I have to bring myself back down to earth sometimes. I love this quote from Willy Wonka & The Chocolate Factory, "She's trés jolie, but is she seaworthy?" Meaning, it's beautiful, but will it float? Can it get the job done? Is it the total package?
Amy's Design Training I have been an artist my entire life, but my degree is in Art History and Cultural Anthropology. I have been professionally designing events since 2010 and designing events for PRA since 2014.
What is one of the most creative things you've seen lately? I will forever be obsessed with Digital Graffiti in Alys Beach, FL. It's an art projection festival that takes digital art from around the world and projects it in technicolor on the all-white cement houses of Alys Beach.  I've attended for the past 3 years (year 4 is coming up next month!) and it's amazing and so immersive—a complete color explosion. I've pitched versions of it in my proposals for years and always find myself going back to it for inspiration.
What's an event you'd love to design? I have always wanted to help decorate the White House for Christmas and also work on one of the floats for the Tournament of Roses Parade. I'd also love to design events for SXSW or Coachella.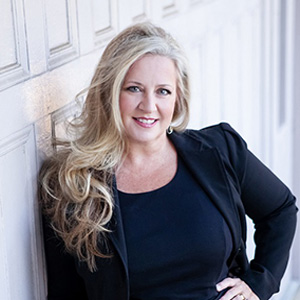 Kristi Cline, Creative Director
Kristi Cline will be the first to tell you she is a cowgirl at heart, and credits her time spent in the barn with being able to clear her head to dream. And we are so lucky she does! Kristi is a natural creative, born to see the world from an artist's perspective. Learn more about Kristi and contact her directly at Kristi.Cline@PRA.com to plan your next iconic event.
Home is Where the Heart is: Born in Malvern, AR, and now live in Nashville, TN!
Kristi's Design Training: Everything I have learned over my 30+ year career has been from "on the ground experience." While I have a degree in Elementary Education, my degree in events is a Working Woman's PHD. Being in a creative hot bed of the country's most talented performers, writers, producers, choreographers, set and lighting designers and musicians gave me the opportunity hone my live event chops with the best. 
Creative Mentors: Everyone from Colin Cowie to the union guy that runs the curtains at the Grand Ole Opry House.  I will never be able to thank them all.
Fun Fact: Kristi has a recording contract and worked with the top concert producers in the world!
Creativity Quote: "Logic will get you from A to Z.  Imagination will take you everywhere." ~Albert Einstein.
Destination
Newsletter
Waterfront Fine Dining on the san Diego Bay
Recent Blog Posts