Planting a Future
PRA has long believed that corporate social responsibility is an important part of business and events, not just in the programs we suggest for our clients, but through our own internal processes. As you (hopefully!) know, we are members of ECPAT and work to raise awareness around ending human trafficking. And we have Courtney Lohmann, CMP, our own Director of Corporate Social Responsibility who is consistently looking at our business on how we can do better.
One of those changes we adopted in 2020 was our 1:1 Tree Planting program, where for every PRA Experience Box, we plant a tree. Starting the program in Q4 of 2020, PRA was able to commit to planting 355 trees from just October, November and December through our partnership with the American Forest Foundation!
The American Forestry Foundation works on-the-ground with families, partners and elected officials to promote forest stewardship and protect forest heritage. They have multiple programs and ways they support forestry across the nation including conservation, sustainability solutions and support for foresters.
Through our partnership with them, we have asked to support family forest landowners in the West, specifically, California, who have lost their forests in catastrophic wildfire. While we simplify the message and say 1 Tree for 1 Experience Box, what you are helping us provide is so much more than a sapling and contributes to bettering the world as a whole.
Through the partnership, we help support the community by
Clearing brush and debris to help reduce the risk of wildfire

Clearing land after a wildfire

Replanting trees (an exact 1:1 ratio of boxes produced to trees planted!)
As that forest grows, it benefits the local and greater community by
Becoming a wildlife habitat

Acting as a natural filter and storage system when it rains to help avoid drought

Offsetting area carbon, which makes for cleaner air in the community

Providing jobs to the local market

Providing a source for sustainable wood supplies
We are excited to continue our commitment to this socially conscious program in 2021, and hope you join us. Look for the 1:1 donation icon on your Experience Box proposal or ask us how you can support! Ready to plan? Contact Digital@PRA.com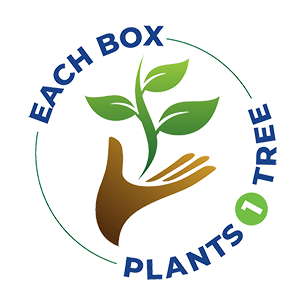 Destination
Newsletter
Waterfront Fine Dining on the san Diego Bay
Recent Blog Posts