Something many planners know, but that bears repeating is that the décor of your event is not just about the visual; it's about the emotional too. Evocative, thought-provoking, even emotive design is the perfect formula of fun, creative, and purposeful elements. Here are a few ideas to get your meetings and events elevated in 2019.
Sustainability – Green with a Purpose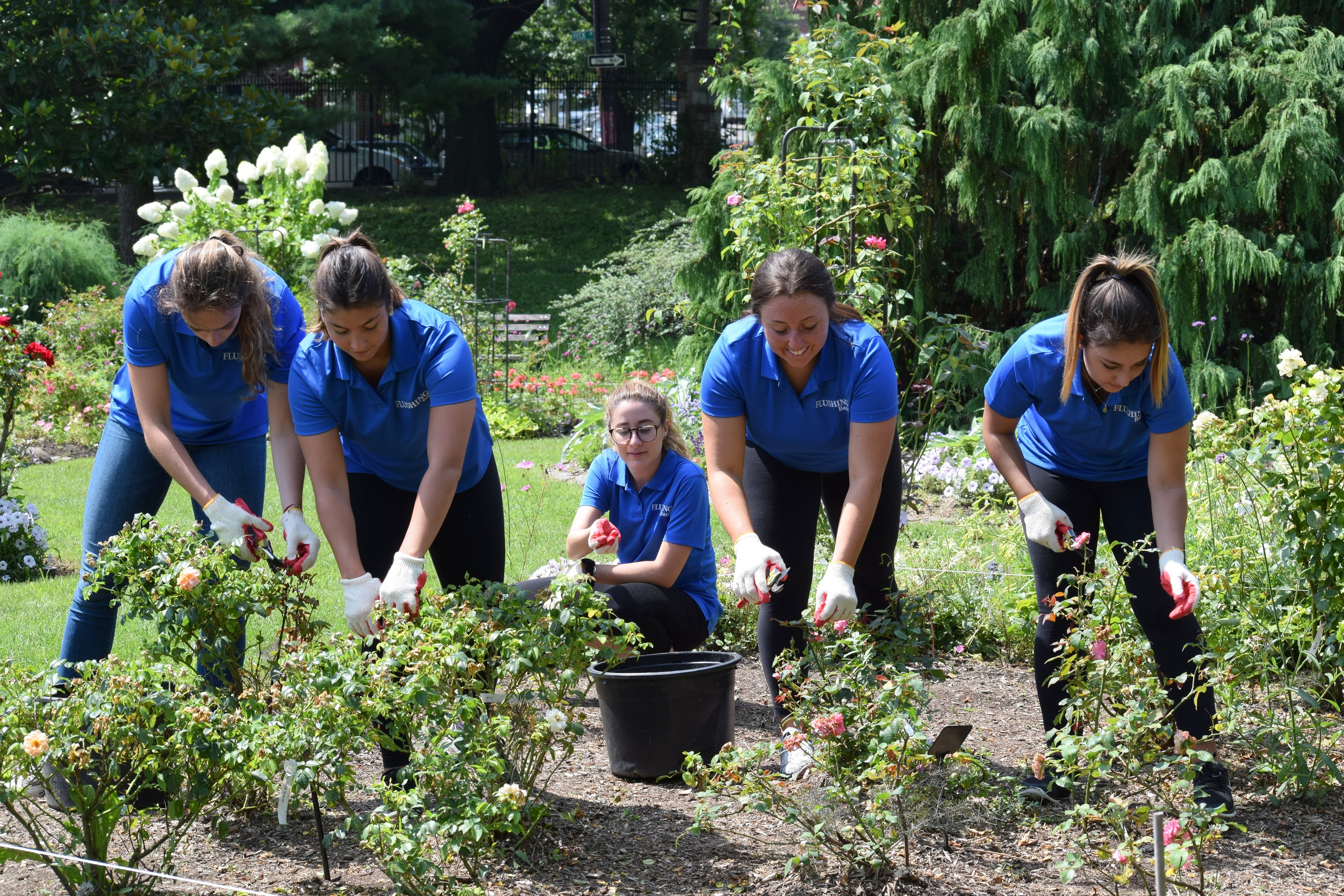 The eco-movement's influence has been felt in nearly every facet of the meeting and events industry for a few years now. In 2019, it's not slowing down. While we know all about reducing carbon emission, offering low-waste food alternatives, and recycling when we can, planners are asking themselves how they can incorporate sustainability into their décor elements.
One way to do so is to incorporate living decoration into your event. Instead of cut florals for a centerpiece, why not consider small shrubs or other living plants? After the event, a great teambuilding would be to plant the centerpieces the next day. Fun, verdant, and sustainable. Everyone wins!
Same Food, New Ways to Serve It
Looking for a way to elevate your event, but not sure where to start? A big hit for many attendees is serving food in a whole new way. Let's consider this. Instead of serving your vegetables on a normal platter, you serve them on a Himalayan salt slab. Visually stunning (hello, Millennial Pink!) while also adding a depth of seasoning to the dish, new ways to serve classic dishes are more popular than ever in 2019.
Another idea is using sculptured ice as a mesmerizing way to serve your cuisine. Imagine a mermaid carved out of ice, surrounded by dozens of oysters for your guests' taking. Or, how about chilled champagne flowing down a carved slide of ice into your coupe. It's fun. It's visual. It's worth it.
It's a Bird…It's a Plane…It's Balloons!
As Event Manager Blog put it, when the word "balloons" comes to mind, don't think of it as those 1980's arches. Instead, think of the truly endless wonderment that balloon art can bring to an event. Lifesize animals to fit into your safari theme, swords and suits of armor to go with your medieval theme, or just a hundred balloons bouncing around for your next dance party. A million ways to use them, tons of fun for everyone.
Mixed Patterns + Mixed Fabrics = Beautiful Décor
Let's be honest, matching patterns is sooooo 2018. This year, it's time to embrace the beauty of mixing and matching! Whether you're including cheetah print seats with a leopard print table runner or showcasing the luxury of suede, silk, and satin together, 2019 is about maximalism and throwing out the conventional rules! And we love it!
This year, we're putting the fun into every facet of the event. Let's see what we can create together with our veteran event producers across the system. What décor trends have caught your attention this year? Share your thoughts in the comments below.
Destination
Newsletter
Waterfront Fine Dining on the san Diego Bay
Recent Blog Posts