35 Years. And Counting!
Relatively few people in this world have done something of significance for 35 years in a row. Personally, I have managed to be married for under 20 years, a dad for only 18 years and a participant in this industry for 25 years. Miracles do happen!
Our colleague Madelyn Marusa, however, has been a leader in our business for 35 years! Today!
Over the entire course of Madelyn's remarkable run, she has driven significant change in our business and our sector of the events space. She has been loyal to our cause for the duration of her time with PRA, and then AlliedPRA, throughout her 35 years. Madelyn has weathered several storms in our industry, many of which thousands of others did not survive. She has persevered through at least three recessions, multiple owners, and a few CEO's! ?
Today, we celebrate Madelyn, as she celebrates her 35th Anniversary with AlliedPRA. As we readily agreed in a champagne toast in Nashville last week, AlliedPRA would simply not be here without her.
On a broader scale, our industry is better because of individuals like Madelyn Marusa. That said, there is no one quite like her! Thankfully, Madelyn is an important part of our team!
Please join me in wishing Madelyn a Happy Anniversary at Madelyn.Marusa@AlliedPRA.com. To celebrate this milestone, we officially declare July 18th, Madelyn Marusa Day at AlliedPRA!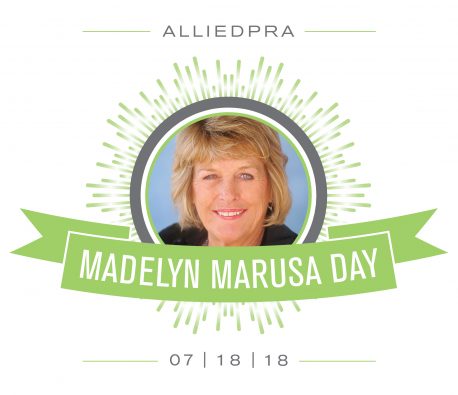 Thank you Madelyn for all you have done, and continue to do to serve our clients and our colleagues each and every day.
Tony Lorenz, CMM
CEO
AlliedPRA
Destination
Newsletter
Waterfront Fine Dining on the san Diego Bay
Recent Blog Posts