When one thinks of Santa Barbara, luxury and relaxation are top of mind. With a backdrop like our destination, it doesn't take much to make guests feel like they are the stars of the show. Our job in our office is to build personal relationships while actualizing our clients' visions. Find out what's hot in The American Riviera—we're sure you'll be booking your next trip here soon!
El Encanto Santa Barbara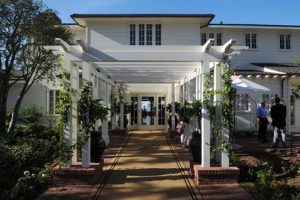 Belmond was correct in naming this venue "The Charm" in Spanish. This venue encompasses all the magic that makes Santa Barbara so special. The hotel itself is our only Forbes 5-star resort and we know why. Tucked away, this resort is a hidden gem whose enchantment is just waiting to be discovered. The landscape surrounding El Encanto is almost a study in mixed media, situated between gardens, hills, town and country, with the ocean in the background. A relaxed approach to glamour is an understatement.
The resort boasts multiple venues for your guests and can fit any type of event. A lily pond for a cocktail reception and the ballroom for the main event would be a stunning way to finish your corporate event. If you need something smaller, go for the fireside patio or the Wine Room for an intimate dinner. Whatever the reason, our office can help to facilitate and accommodate your guests' desires.
Somerset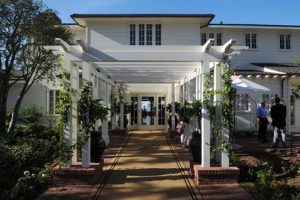 The food scene of Santa Barbara has always been an important cornerstone of our culture here. Somerset blends California cool and classic romance elements to inspire guests. Whether you're seated in the Club Room, main dining area, or even their elegant garden, there's a table for you and your attendees. Enjoy the bounty of California, transformed into European-inspired classics at the Somerset.
Flag Is Up Farms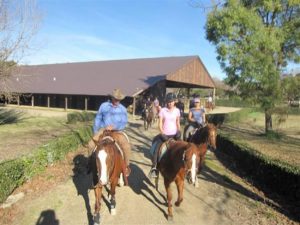 Teambuilding is all about making the most of the time you share with your peers. Enrich the experience by adding a horse or two to the mix. At Flag Is Up Farms, your team will be guided by the world-renowned "man who listens to horses", Monty Roberts, in the art of horse rearing and communication. Join a day of communication classes to connect with your horse while also bonding with your team. These lessons go beyond the ranch and can be incorporated into your daily work-life routine. This is more than a day shared with coworkers. It's a day filled with philosophical and communication gems that will be carried with you for a lifetime.
Santa Barbara is full of magic, let us help you discover it.
Destination
Newsletter
Waterfront Fine Dining on the san Diego Bay
Recent Blog Posts