As many of you may have seen, today is International Women's Day. Each year, March 8 is a day of reflection on the contributions women have made in both the public and domestic spheres, in politics, and in business. For centuries, women have been held to the standard of their male counterparts. Today, it's important to recognize and celebrate the ways in which women, as a unified group, have shaped society in their own right.
But first, to illustrate the need for more spaces for women, let's look at some statistics. Today, 50% of the American population is female. Women capable of working make up nearly 46% of the entire workforce. Paradoxically, just 16% of executive-level positions are filled by women. On a national scale, women in Congress occupy just 19% of House and Senate seats. From these statistics, one can see that cultural norms make opportunities less accessible for women in our country.
To put it simply: Often, women are not invited to the table. When they are, they aren't given a chair.
Looking at these figures, it's obvious that the conversation is just starting. The more opportunities we give women, the more an industry–any industry–can benefit from her experience. International Women's Day is one way in which we join the conversation. Our company wants to celebrate those who have paved the way, while encouraging young women who are just beginning their careers in the events industry.
AlliedPRA and other DMC's may not notice these statistics. The events industry is comprised of a female majority. Regardless, our industry can benefit from being a part of the growing dialogue. The events sector is nearly 90% female, and only 9% of women are in executive positions. Without demographic representation, how does a company work for the best interests of all employees? How do women have a voice in the #MeToo movement without leadership empathizing with their specific needs?
Lucky for those at AlliedPRA, we have always seen the value of women at the executive-level. Today, our executive team has women majority and many of our 27 offices are operated with a woman at the helm. We are fortunate to have perspective and experience lead to opportunities versus gendered preferences and we, as a company, are proud of this diversity.
To celebrate International Women's Day is to celebrate the social growth of our workforce. We want to value those at our company who have championed their own personal success. AlliedPRA has become a platform for career advancement for women — and it is in the DNA of our company culture. We interviewed four women in various positions to give their perspective on what it means to be a working woman today and how they celebrate International Women's Day 365 days a year.
What They Had to Say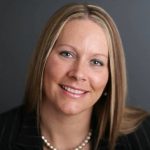 "As a woman, I strongly believe in being our authentic selves. I advocate for embracing who we are and what we bring to the table. We must showcase our strengths, and be mindful that we must work on our weaknesses. Weakness is not to be feared; rather is should be viewed as a growth opportunity. Leaning in to who we are and showcasing both our inner light as well as our external scars helps to show the world we are uniquely woman."
Shelby Greene, Manager, Quality Assurance and Business Development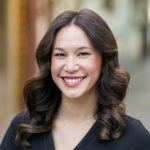 "As a majority female workforce, we are very lucky that our company consists of women (and men!) supporting other women. This company started as the vision of an incredibly passionate and dedicated woman and her legacy lives on through our inspiring female leadership and mentors. It makes me proud to work for AlliedPRA!"
Alaina Hee, General Manager, AlliedPRA Northern California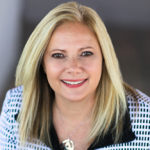 "Our industry is dominated by women, which is a testament to our strength, intelligence, contributions, and fortitude. The DMC industry has been elevated over the past 25 years that I've been in it, mostly due to the women who are in the trenches every day, paving the way for young talent to strive to be a part of it. That makes me proud to be a woman and a DMC professional."
Francine McKanna, President/Owner, AlliedPRA Las Vegas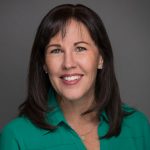 "To be successful in business as a woman, you need to create balance. You can't do a good job if your job is all you do. Strike a balance that works for you personally and professionally, so you can give your best to both areas. You also need to find a good mentor. You can learn so much from watching others who have succeeded before you. I'm a huge proponent of mentoring and during my career I have been fortunate to learn from many great leaders – both men and women. Embrace and understand your own strengths. Don't try to be someone else and don't be afraid to take risks in order to reach your full potential."
Michelle Kennedy, Director of Marketing and Public Relations
Destination
Newsletter
Waterfront Fine Dining on the san Diego Bay
Recent Blog Posts