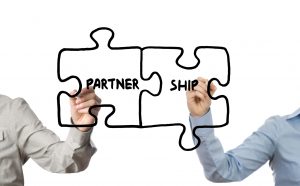 Having great supplier partner relationships is one of the vital keys to success in our industry. Together, we all work toward the common goal of executing a great event for the client. Focusing on ways that we can combine our areas of expertise with our supplier partners is the best way to accomplish this goal. The AlliedPRA supplier partner philosophy reads, "affiliate with those who make you shine." In our industry, we cover all areas of service for our clients and it is so important to seek out only the best supplier partners in our destination.
How Do We Do This?
From the beginning stages of putting together a client proposal and after we've uncovered the client's needs of upcoming program, our creativity runs wild. We are already thinking of what collaborators we can use that can bring their vision to life. Our top supplier partners are thoroughly vetted and serve as an extension of our team.
These trusted partnerships provide several benefits by having volume pricing leverage and customized experiences that planner can't find on their own. Our team does significant research prior to building a relationship with a new partner. We make sure the supplier understand our needs and that we fully understand their products and how, working together, we can build out the best experience for our clients, ensuring they are capable of delivery a service that meets the AlliedPRA standards.
At the end of a program, when the client provides feedback, we make sure to share it with our supplier partners. We walk through the successes and learning opportunities of the program together, so that we are prepared to make the next event that much better.
Clients are the backbone of our company, but supplier partners are the central nervous system to our success: a network of knowledge sources that is intrinsic to our daily lives at AlliedPRA.
We are always ready for showing our creativity, so fill out an RFP today to see for yourself!
Destination
Newsletter
Waterfront Fine Dining on the san Diego Bay
Recent Blog Posts