Business events are the most powerful media form on the planet. They also represent expensive, hard and risky work for those who own and produce them.
Second chances are not part of the equation. We do it right, on strategy and in support of our clients' objectives the first time, or we lose massive opportunity to create positive change for and with our clients.
So much of the value of events is delivered on the ground and in the trenches of logistics and execution, precisely where PRA successfully delivers thousands of experiences every year.
With that said, strategy drives execution in the delivery of any effective business event. And event content drives business outcome, arguably more than any other element of the event ecosystem.
PRA has been building our business through a steady expansion of our executional and experiential design core competencies to serve our clients through compelling business events. Anywhere. Every time.
That said, there has been a missing ingredient in PRA's service model  – until today.
Last week, PRA acquired One Smooth Stone, an agency that has been delivering strategic, creative and production solutions around business events to many of the world's leading brands for over 20 years.
Strategy. Creative. Production. Logistics
Pull any of these elements out of a signature business event and value is immediately compromised, or entirely lost. Going forward at PRA we will increasingly create value through a seamless integration of our suite of services to deliver all of these elements. In doing so with our third party and direct clients, we deliver compelling business events that move hearts, minds and businesses forward.
The team at One Smooth Stone has foundational values of Smart. Fast. Kind. – which complement our values at PRA of  Humility. Intensity. Ownership. They have built their business with a servant leadership mindset unlike any agency I have known in my career, including my own agency years ago. While we accomplished so much in our run in those years, I always had admiration for the mindset at OSS. The guys at OSS are smart, creative, hardworking, and good people.  We share a long history as competitors and friends. I have held them in high regard throughout my career, and now we are fortunate to work together as partners.
This partnership marks another turn of the page in our story at PRA. This particular chapter changes the trajectory of our approach to business events from every corner of our business. We will further transform our business through this acquisition and the inevitable growth of this element of our business which will follow.
As the saying goes, water finds its own path. Our path forward at PRA with OSS will feature a steady flow of incredible experiences we deliver with our third party, corporate, and association clients, and each other.
Thanks everyone!
Tony Lorenz, CEO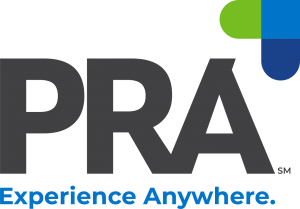 Destination
Newsletter
Waterfront Fine Dining on the san Diego Bay
Recent Blog Posts