Event branding is an effective way for planners to boost awareness of a show, with many organizers using social media, email campaigns, newsletters and other content to spread the word. But don't forget the crucial element of branding an event space itself. Instead of using the typical signage splattered all over the convention center or hotel, you might want to take an unusual approach to brand an event space. Here are a few ideas to consider.
Incorporate branding on the event space's architectural features. Almost every venue you choose to host your event has some distinctive architectural features. These attributes can be incorporated into branding your event space in unique ways. One idea: incorporate custom emblazoned floor tiles for attendees to follow along the path to the venue space on the property.
If using the venue architecture is not an option, transform the venue space with projection mapping. For a recent sales conference, our client was looking beyond the typical general session environment for an out of the box experience. Our in house agency, One Smooth Stone, created an innovative setup within a ballroom full of brand messaging, a large multi-level stage and projection ribbon wrapping to display various show sponsor brands.
Deliver brand messages at the venue entrance. Don't forget that many attendees will be glancing down (probably looking at their mobile phones) as they approach the entrance to the event venue. This is a great opportunity to brand your event, like by including artwork on the sidewalks, floor decals or interactive floor displays.
Use a networking event as an opportunity for branding. Incorporate brand messages during a social event or mixer. At a recent event in Long Beach, California, PRA Orange County worked with the conference organizer to strategically place subtle branding throughout the final night networking event. From logo painted surfboards to sidewalk chalk and sand sculptures, the company brand logo made a huge splash.
Project images on the building façade. If you've booked a large venue, you might consider projecting event branding onto the front of the building to really make a statement for attendees. This bold promotion effort will also draw attention of the public, which helps to raise awareness of your company brand among those not in the industry.
Give the space a unique personality. Branding an event space includes the efforts you make to "style" the venue. There should be consistency throughout the entire area in terms of your brand message, but the material should carry a personality all its own.
Set up a social media wall for attendees. A social media wall is an ideal way to brand a space, especially one that's displayed in the exhibit hall or
other common space. Attendees are encouraged to join the conversations going on via social media, and you can include brand messages for the crown to see.
Do you have any interesting ideas for positioning your event brand within a conference space? We'd love to get your thoughts!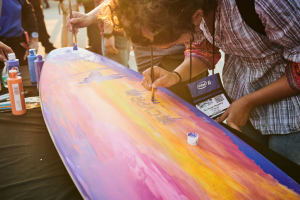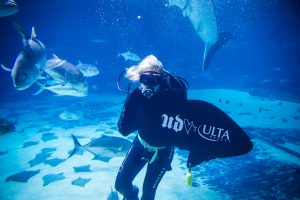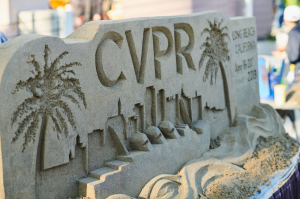 Destination
Newsletter
Waterfront Fine Dining on the san Diego Bay
Recent Blog Posts