Our endeavor at PRA is to constantly evolve our business to surpass the expectation of our team members, our partners, our clients, and the broader market we serve.  We do so through our guiding core purpose to deliver unique experiences which move hearts, minds and businesses forward.
We listen intently to our clients and our community in our endeavor to set a course for our never-ending journey ahead.
Today we mark a new waypoint in our nearly 40-year drive toward positive change in our sector.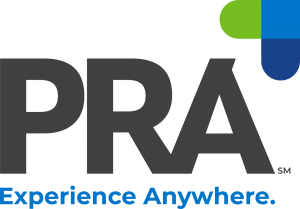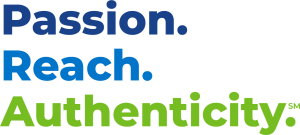 Several milestones have marked our journey to drive tremendous change in our business over the last few years:
We have grown significantly by any measure, amassing the broadest owned network in the Americas.
Well-respected businesses and capital partners have joined PRA through acquisition, with more to come.
Strategic partnerships have been formed, and more partnerships are on deck in the months ahead.
We have the deepest bench of passionate, experienced people who regularly, and with authenticity, support many of the world's most respected brands.
Our HQ has moved to the geographic center of our business – Chicago.
We are building the most comprehensive technology enabled business in our sector.
In direct support of our corporate, association and third party clients, we are expanding our reach through a service model that delivers compelling experiences with them, anywhere in the world.
We have been busy!
So, with these collective and momentous developments, we are re-invigorating our brand which has delivered incredible experiences to millions of people over 37 years. We are PRA.
Some things change, and many things remain the same. As they should.
We carry the same core tenets of this business.
Humility. Intensity. Ownership.
We stand behind our clients in our support of them, and their business. We carry that sentiment through our support of each other every day.
We move at a pace that the market demands, likely a quicker pace than this sector has ever experienced before.
As we move through our journey, we own our outcomes, whatever they may be, in every level of our business.
Today, we reach this waypoint with gratitude and respect for our clients, our partners, and our current and former team members who have all been instrumental in putting us on the precipice of an exciting journey ahead.
We will see you at IMEX, at another industry event, or through our work with you at some point very soon.
We appreciate your partnership, and I personally look forward to your feedback at tony.lorenz@pra.com on the steps we are taking in our journey ahead.
Thank you!
Tony Lorenz, CMM
CEO

Destination
Newsletter
Waterfront Fine Dining on the san Diego Bay
Recent Blog Posts