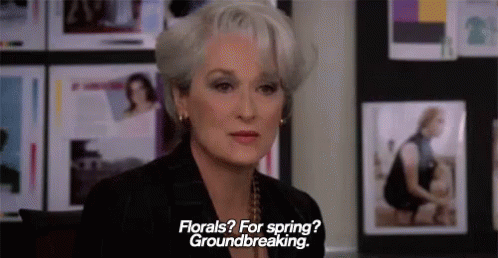 In the mid-1990's, Deborah Cavendish, Duchess of Devonshire, hosted a dinner party for fashion designer, Oscar de la Renta. Finding the flower arrangements to be a little too uninspiring, she went to her chicken coop. Setting up a small menagerie on her dining room table, she forewent the flowers and instead placed a few day-old chicks in china teacups and used eggs as the centerpiece. Sometimes, ingenuity is the response to monotony. And while we don't recommend using livestock to decorate for your next corporate event, we have to say, we agree with the sentiment.
As we roll into Spring, it goes without saying that florals will be the decor of choice for most tables. But, if you're like the Duchess mentioned above, you may want to think outside the vase and look at new ways to breathe life into familiar decor options. Here are five styles we see as alternatives to the perennial centerpieces we're all familiar with.
Floral Alternatives for 2018
Candles – Sure, this seems like it goes hand-in-hand with florals, but the warm glow of candlelight naturally eases attendees into the warmth of the evening. Pairing various sizes with colors keeps the eyes interacting with the table long after the meal has started. With Pantone's color of the year being Ultra Violet, the warm yellow tone will pair perfectly against the dramatic purple that's so on-trend this year. One rule of thumb about candles: stay scentless. There's no "scents" in having guests' dinners competing with the perfume of a nearby candle.
Go Rustic – Agro-chic has become a hot trend over the years. Many corporate attendees work long hours in an office building. After being crowded in a city, give them a rustic respite at their table. Offer wooden accents to napkin rings and placemats or lay vine or boughs against a burlap table runner. Go one step further by garnishing plates with whole herbs. Rosemary has a way of looking a lot more rustic when not minced and sprinkled over a dish.
Modern Marvels – Geometry may not have been your strong suit in high school, but geometric accent pieces are sure to be an A+ this year. Metal accents against mirrored pieces will keep the eyes dazzled and intrigued.
Desert Beauty – Okay, we know we said no florals, but cacti don't count! Subtle, green, and a little bohemian, succulents are the perfect blend of trend and tradition that many guests will love this time of year.
Keep it Simple – In the social media age, give guests the openness of facing each other for more photo ops. Encourage selfies among attendees with a few fun props (and maybe even a retro Polaroid for instant gratification).
Florals are classic, timeless, and have an innate elegance to them. But, if you want to mix it up a little, let the above trends get the ball rolling and the conversation started!
Destination
Newsletter
Waterfront Fine Dining on the san Diego Bay
Recent Blog Posts