Vail/Beaver Creek Office
0020 Eagle Road
Building 1
Avon, CO 81620
P: 970-476-6565
F: 970-476-6768
Vail/Beaver Creek Office
Choose majestic Colorado splendor for your next program. Our spirited Vail/Beaver Creek team loves to bring innovative creative ideas to life—efficiently. From incentive excursions to team-building—and décor to dining—we will help make your business experience breathtaking.
"Well executed! Our contact was easy to work with pre-program and during the program. She fully embraced both theme nights, which is what we expect from our event partners."

-Adam, Event Agency
Meet our team
Susan Fort

Regional Vice President of Colorado

Susan is proud to now be a member of the market-leading PRA team.

Susan has been with DSC for over 25 years and has extensive experience in the meeting and DMC industry. She is responsible for quality assurance and exceptional service delivery to our 300+ clients annually company wide. The PRA Client Services team reports to Susan and her vision and commitment to consistent process, procedure and client service has resulted in the highest service evaluations in the company history. Susan's impeccable eye for detail and logistical expertise plays a critical role as she audits and reviews all PRA Key Accounts. Her leadership in Colorado Springs has enabled DSC, and now PRA, to remain as the exclusive DMC partner to The Broadmoor Hotel since 1996.

Contact: Susan.Fort@PRA.com
admin
2018-10-17T17:06:14+00:00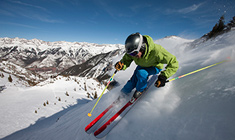 Request a proposal
We would love to work with you wherever you'd like to host your next business event.
Please complete the fields to the left so we can move quickly to start creating a proposal filled with unique and creative event ideas that will meet your program objectives and participant needs. Keep an eye out for our response, which we will send as soon as possible.