 CHICAGO, February 26, 2021– PRA, Inc., a leader in the business events industry is pleased to share the exciting news that PRA received top honors from the Association of Destination Management Executives International (ADMEI) 2021 Achievement Awards.
PRA Northern California was awarded Best Event $200,000 and under– Life's a Picnic program. The team was challenged to design a tech company's family day, the first to be away from the headquarter campus. Bringing a food truck park to life, the children were the focus of the events, while 500 guests spent the day making crafts, competing in games and playing in the ball pit photo booth.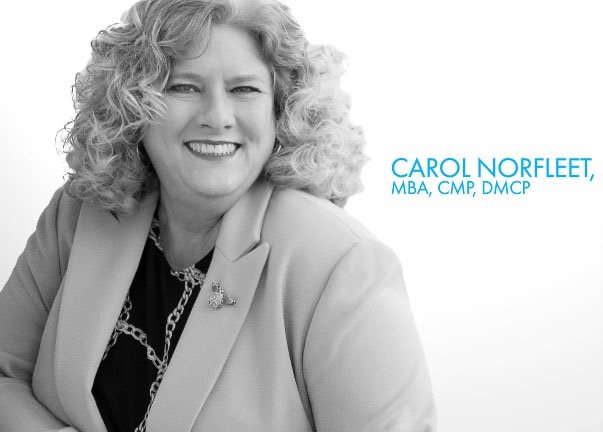 In addition, Carol Norfleet, CMP, DMCP, was inducted into the ADMEI Hall of Fame posthumously receiving the Lifetime Achievement Award for her tireless work and mentoring in the Destination Management Industry.
"We are absolutely overjoyed that our dear friend, Carol was honored with the Hall of Fame, Lifetime Achievement Award by the Association of Destination Management Executives International during the virtual annual conference," shared Jacqueline Marko, Regional Vice President of PRA. "She would be so proud to be honored among the greats in our industry. Carol was happiest when she was helping others and passing along all that she had learned over the years to the next generation of planners. The knowledge, skills and advice she passed on, continues to live in all of us!"
 "Well-deserved congratulations to PRA Northern California and the collaboration it took with their client to submit a fine example of an exceptional program. This is especially important during a time our industry has experienced tremendous disruption from the global pandemic. I am so proud of this team and the remarkable work they do for PRA and our valued clients." said Mike Fiber, Chief Executive Officer, PRA. "I'm also so very thankful for the special lifetime achievement recognition of our dear friend and colleague Carol Norfleet and the steps ADMEI took to honor the tremendous impact she made over the years. Carol was a driving force in our industry, spearheading the creation of the DMC professional certifications and accreditations which continue to elevate the work we do today. The recognition is so well deserved as her legacy lives on in the lives she touched!"
 The winners were announced during the ADMEI Achievement Awards virtual annual meeting held this past week.
Destination
Newsletter
Waterfront Fine Dining on the san Diego Bay
Press Releases